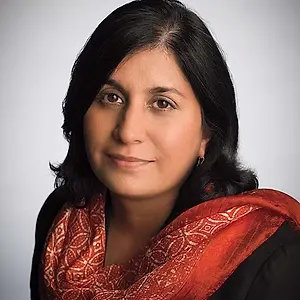 Maya K. Ajmera '85
Audit Committee, Campaign Steering Committee Honorary Co-Chair
Maya Ajmera is a 1985 graduate of NCSSM. Maya is the President and CEO of Society for Science and Executive Publisher, Science News Media Group. She is an alumna of the Westinghouse Science Talent Search, now sponsored by Regeneron. Maya has helped to transform the nearly 100-year-old Society into a dynamic, entrepreneurial organization, including founding a series of outreach and equity programs to reach more underserved STEM students in the United States. Maya is the recipient of the 2020 National Science Board Public Service Award, recognized for her tremendous contribution to increasing the public's understanding of science and engineering.
Maya founded The Global Fund for Children (GFC), a nonprofit organization that invests in innovative, community-based organizations working with some of the world's most vulnerable children and youth. She is also an award-winning children's book author of more than 20 titles, including Back to School, Every Breath We Take, Children from Australia to Zimbabwe, and To Be a Kid.
Maya holds an A.B. from Bryn Mawr College and a M.P.P. from the Sanford School of Public Policy at Duke University. Maya was a recent trustee of NCSSM and an inaugural inductee into NCSSM's STEM Hall of Fame in 2017.
---
Foundation Board of Directors