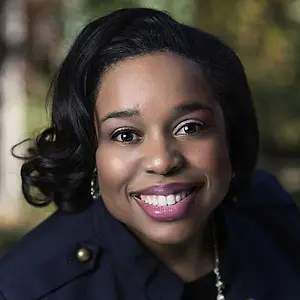 LeShawndra Price '91
Development Committee
LeShawndra Price is Director of the Office of Research Training and Special Programs at the National Institute of Allergy and Infectious Diseases at the National Institutes of Health, where she has built her career since 2001.
She received her undergraduate degree from Wake Forest University and her master's and doctoral degrees in psychology from the University of North Carolina at Chapel Hill. She graduated from NCSSM in 1991.
Her volunteer experience includes service on the Board of Directors of the Pearls of Hope Community Foundation and on the NCSSM Alumni Association Board of Directors. Most recently, she served by appointment of Chancellor Roberts on the NCSSM Strategic Planning Committee.
LeShawndra will lend additional leadership presence for NCSSM in the Metro D.C. area and bring significant expertise and insight to the grant-seeking process.
---
Foundation Board of Directors