Universal Search
The NCSSM-Morganton Library in the Academic Commons is an intellectual and informational hub of NCSSM – a vital program fostering collaboration in education. Our expert staff of librarians collaborate with faculty to infuse research and information skills into the curriculum across fields of study in alignment with learning standards. Librarians co-teach information, digital, and media literacy instructional sessions and provide research assistance, writing help, and tech support. At least one librarian is available during all open hours, including via pre-scheduled online conferencing.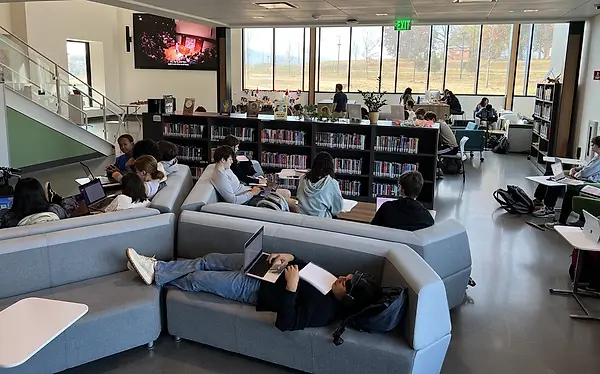 Services
Need research assistance? Email mor.library@ncssm.edu to schedule a 1-on-1 reference session with your librarian.
Can't find what you're looking for in the Catalog? Try Interlibrary Loan!
Are we missing a great read or item in our collection? Suggest a purchase.
Library Hours
Mondays through Thursdays: 8 a.m.-10 p.m.
Fridays: 8 a.m.-5 p.m.
Sundays: 1-10 p.m.
Closed: Saturdays, Holidays, Academic Breaks
Location
Academic Commons 1st Floor, NCSSM-Morganton
Document Delivery and Circulation Desk Manager (Morganton)