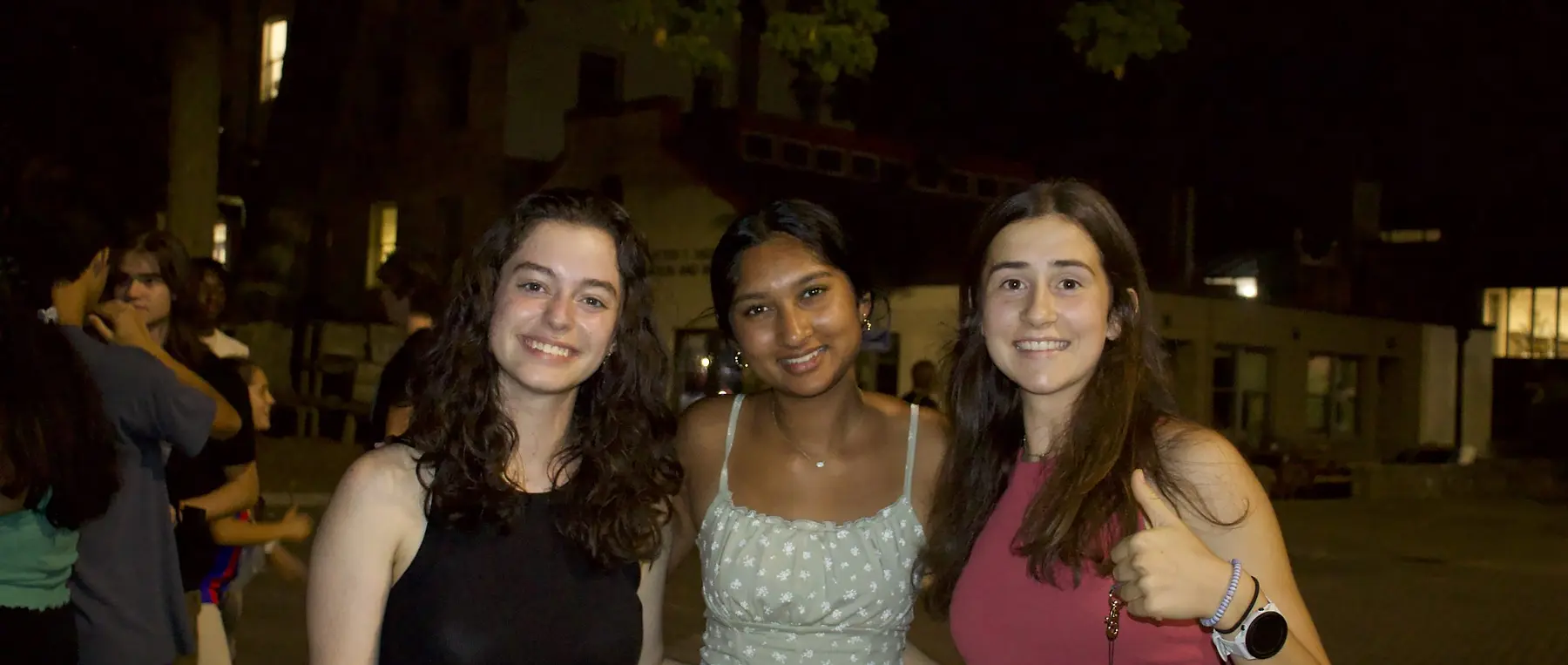 Find community and lifelong friends
Students in our Residential program on both the Durham and Morganton campuses become part of a close-knit living-learning community while living on campus. At NCSSM, many students who had few peers to share their intellectual interests at their local school "find their people" and forge deep — and often lifelong — friendships. The fellow students in your assigned residence hall form a close and supportive home community and regularly gather for community and social activities. And the huge number of options outside the classroom from dozens of student clubs to performances, campus and community service, sports, and recreational activities organized by the Student Life team mean there's always something fun and interesting to do.
Home away from home
Students live in residence halls on campus, fostering independence with support from full-time Community Coordinators. The residence hall is more than where you put your head at night – it's a gathering place for late-night study sessions or movie marathons with a shared sense of community.
You will find that other residential students at NCSSM share your love for learning, but many will come from different parts of North Carolina and different experiences growing up than your own. NCSSM alumni reminisce about how new friends enriched their lives by sharing hometown and cultural traditions, and NCSSM welcomes all of them, from making your grandma's cornbread for your friends in the residence hall kitchen to taking part in cultural "fests," elaborate, student produced stage shows that are a highlight of winter and spring each academic year.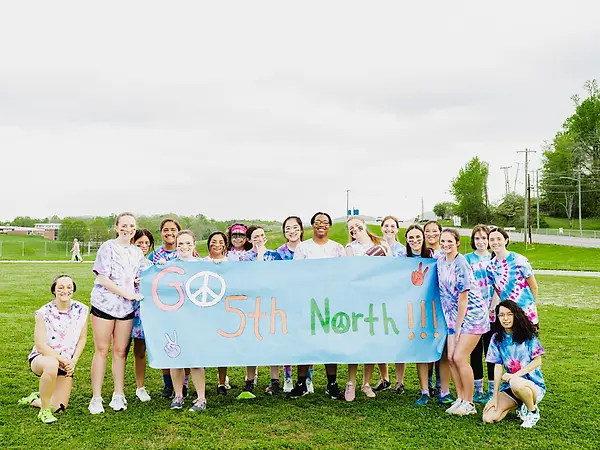 Weekends on campus
From on-campus activities like movie nights, and open mic performance opportunities to shuttle vans known as "van loops" that drive you and your friends to attractions around the area like shopping or restaurants, weekends are a fun part of residential life at NCSSM.
Extended weekends
All residence halls close about once each month for holidays and extended three-day weekends. During these Extended Weekends, students return home to spend time with hometown family and friends, relax, and recharge, creating breaks during the semester, after exams, and around holidays.
Get involved, share your passions
From community-based groups to affinity spaces, academic competition teams to fine arts groups, NCSSM has a student organization for everyone.
NCSSM offers countless ways to explore your passions, organize and participate in activities, give back to the community, or just have fun.
Our nearly 150 student clubs and organizations range from service and campus life organizations (Habitat for Humanity, Key Club, Student Activities Board), to cultural clubs (African Cultures Club, Asian Cultures Club, Hispanic Latinx Cultures Club), dance groups (Bhangra, KWAVE, Swing Dance), and many others (Art Club, Student Unicorn Club, Speech & Debate, Spikeball, and even Whistle Choir). And NCSSM makes it easy for students to start a new club.
All students do campus and community service activities, and seniors have the chance to serve in leadership positions, as residential life advisors, sustainability project leaders, NCSSM Foundation attaches, and Admissions ambassadors.
Student Government
We understand how different it is at a residential school built for higher level learning. That is why Student Government here is fundamentally different than at other high schools.
Student Government works with Academic Programs, the Faculty Senate, Student Life, Dining Services, Counseling, and other NCSSM units to build a more supportive academic setting, a stronger social community, and a mentally and physically healthier setting for students. Besides event hosting and club funding, we have funding that we allocate to special initiatives and projects that affect the student body. Successful initiatives like our Student Guidebook; Opportunities Catalog; centralized master calendar on our website; newsletters; rolling club charter approvals; open office hours; and first webinar for incoming juniors came from hearing students' needs. We are always open to and looking for more student feedback. Serving as a student senator is an excellent way to build leadership experience and credentials.
Meet the Student Life team