NCSSM: Then, now — always.
Whether it's attending Alumni Weekend in the fall, joining a regional alumni group, volunteering, or giving your financial support to the school, there are many ways you can stay connected, get involved, and give back to the NCSSM community. We hope you'll find the way that's right for you!
Mark your calendar for Alumni Weekend: Oct. 13-15, 2023!
Join us in Durham for a fun-filled weekend. Invite a fellow Unicorn or bring your whole family! View the schedule of events and register below.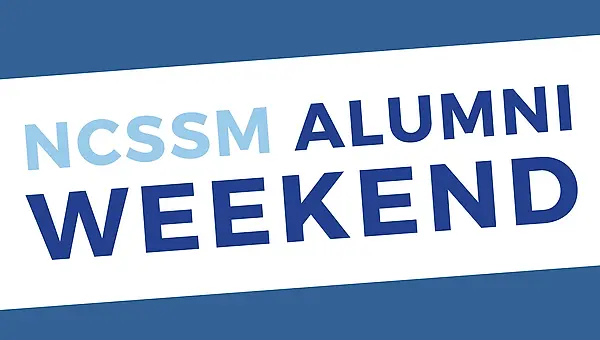 It would be impossible to separate NCSSM from my life. … I can't even fathom it being any other way. It is part of me and I am part of it.
Keep us posted!
Make sure you hear about the latest campus events and opportunities to connect with fellow alumni. Send your current email and physical address to alumnirelations@ncssm.edu.
Contact us