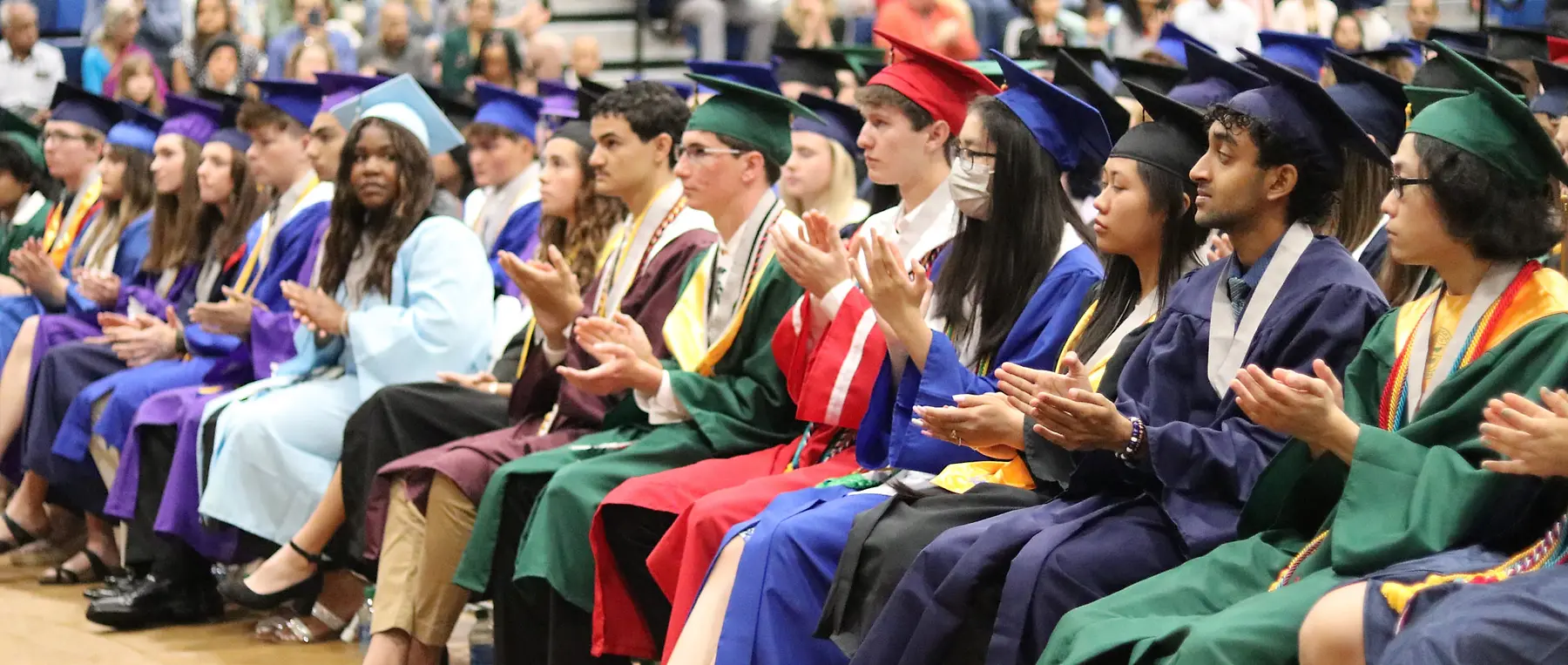 We challenge what's possible.
NCSSM Online offers a supplemental, two-year, sequenced honors program that provides an NCSSM experience to 11th- and 12th-graders who remain enrolled at their local schools. NCSSM Online, established in 2008, provides valuable preparation for college, courses not available locally, and a learning community of accomplished, motivated peers.
Course Design
All NCSSM Online courses are designed around providing high potential students a transition into the college learning environment. Courses are offered on the semester system.
Expertly Led. Courses are designed, created, and taught by NCSSM faculty.
Interactive. Each course includes a required one-hour, weekly evening webinar via Zoom. Our Online courses are hosted through Canvas, a mobile-friendly system adopted by UNC System campuses and North Carolina Public Schools.
Customized. We offer specialized courses because our faculty create and design our courses; they use NCSSM's digital media resources and specialists to create videos, animations, and assignments.
Online Weekends. All Online classes meet at least one Saturday during the semester. (This is required for some courses and optional for others.) During this 0n-campus weekend, students visit NCSSM-Durham or NCSSM-Morganton to work with their classmates and teacher and socialize with other Online students.
Smaller Size. Most courses have 20-25 students.
Dual enrollment option
NCSSM Online students may have the option to dual enroll a course at your home high school and NCSSM. This means the course will appear both on your NCSSM transcript and as an honors-level course on your local high school transcript. In cases of dual enrollment, your school may provide classroom space and/or time in your schedule to take the class, such as early release, late arrival, or time during lunch to work on the course.
Quality and Outcomes
The NCSSM Online program is built around the same learning outcomes for all NCSSM graduates. As a supplementary program, the Online program does not meet all of these outcomes; but these outcomes shape the courses and the program design.
NCSSM Online follows standards for online learning and online programs set by iNACOL, the International Council on Online Learning for K-12 Institutions and similar standards for higher education set by Cognia.
I've started thinking about high school in two different sections, before Online and after Online. Before the Online program, I'd never really found a place like this. There were some flourishes and brief flashes of intellectual discussion, but nothing like the sustained conversation here. After Online, my entire world has opened up. I see in colors I've never seen before, think in ways I never thought possible, and have a completely new set of dreams, much greater than those I had before. My world has opened up.

—Brandon Wheeler '15, Sanford, NC