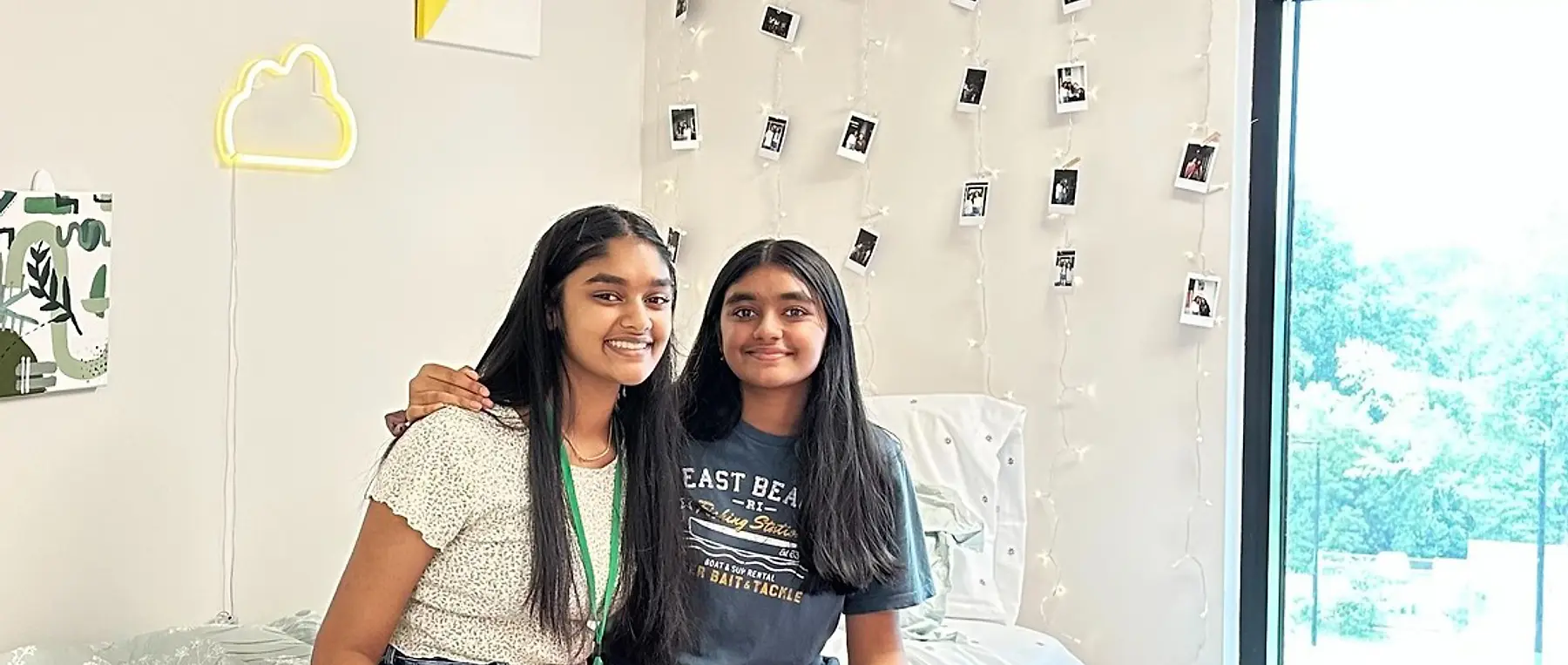 Morganton Housing & Dining
Making NCSSM-Morganton feel like your second home
NCSSM seeks to provide all students with a safe, secure, welcoming home on campus through a meaningful roommate pairing process and a focus on community building. We cultivate an inclusive environment by working to maximize the comfort of all of our residents based on their individual needs, and we provide all students with nutritious meals that meet your dietary needs (including vegetarian, vegan, and gluten-free options) and preferences — at no cost to students or families.The Academic Commons building, shown above, also contains the dining area, media center, coffee shop, fabrication lab, conference rooms, and even an IT support station.The surrounding town of Morganton features downtown restaurants and shops, greenways, farmers markets, and plenty of opportunities to enjoy the outdoors in the scenic foothills of NC.
Residence Hall life
All students live in the brand new five-story Residence Hall. Each hall is staffed by a live-in Community Coordinator, an adult who supports and supervises students. The building features beautiful views of the South Mountains and contains student lounges and laundry facilities. The residence hall building has separate sections for male and female halls, which serve as both living quarters and gathering space, with a lounge for each hall where hallmates can gather to watch a movie, play videogames, or just talk.
Residential Life Advisors, or RLAs, are student leaders who serve as a resource for their hall communities and help juniors feel at home on the hall. Students learn to support one another and live according to community standards.
All juniors will have one or sometimes two roommates at NCSSM. Juniors will be carefully matched based on your answers on the Roommate Preference Form and told their roommate assignment the summer before their junior year. Rising seniors may request their room and roommate(s).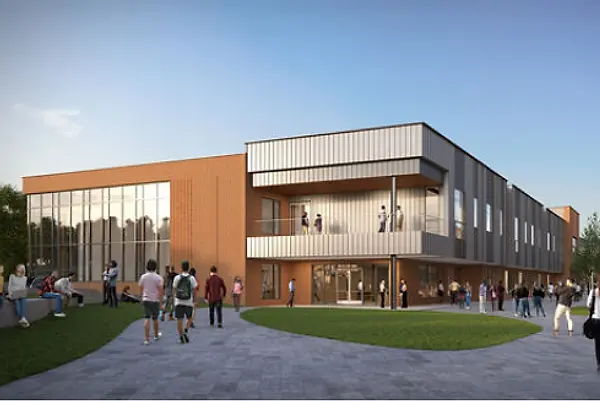 Dining Hall
The Academic Commons houses the dining hall which offers great options for mealtimes and serves breakfast, lunch, and dinner Monday-Friday and brunch and dinner Saturday-Sunday. On occasion, the dining hall will also host special events (e.g. Senior Breakfast). All meals are provided at no cost to the students. Dining hall hours and weekly menus can be found here.
We recognize that students may have dietary restrictions due to medical needs, religion, and other factors. We are committed to working with each student to meet their needs when possible. To make a request, students should reach out to Ms. Jenny Merrill, NCSSM-Morganton Dean of Students. The Academic Commons coffee shop, where snacks may be purchased, is open Monday-Friday 8 a.m.-6 p.m. Students also have the option to eat at or order takeout from Morganton restaurants and food trucks at their own expense, and there is a student kitchen in the Residence Hall where students can prepare their own meals.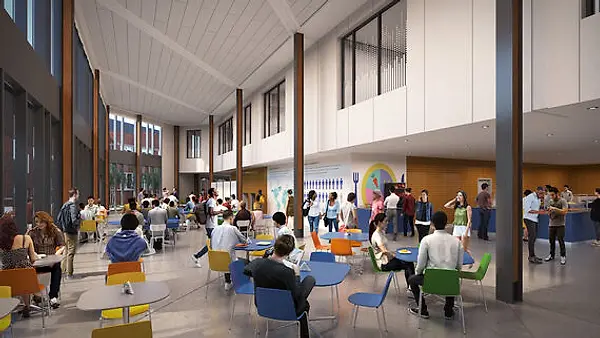 Residential Education
Our Residential Education department is committed to providing all students with opportunities that will enable them to become confident, self-directed, lifelong learners and productive citizens. We do so by employing an equity lens when crafting curriculum, creating a welcoming educational environment, and striving to be inclusive and representative of all communities that we serve.
Residential Education provides students with life skills as well as the space for self-discovery and self-realization within their junior courses and senior electives:
Junior Curriculum
Cornerstone offers a carefully structured orientation to NCSSM and living more independently. Through Cornerstone, juniors explore their personal identities, engage with students of diverse backgrounds, and learn to be responsible members of the NCSSM community.
College and Career Planning provides an introduction to the complexities of pursuing higher education and encourages the exploration of pathways that will best serve each unique individual.
Senior Curriculum
Senior selected electives allow opportunities for personal growth and development of life skills by offering all students the chance to explore academic and personal success strategies while acknowledging the diverse perspectives, experiences, and insights of their fellow community members.