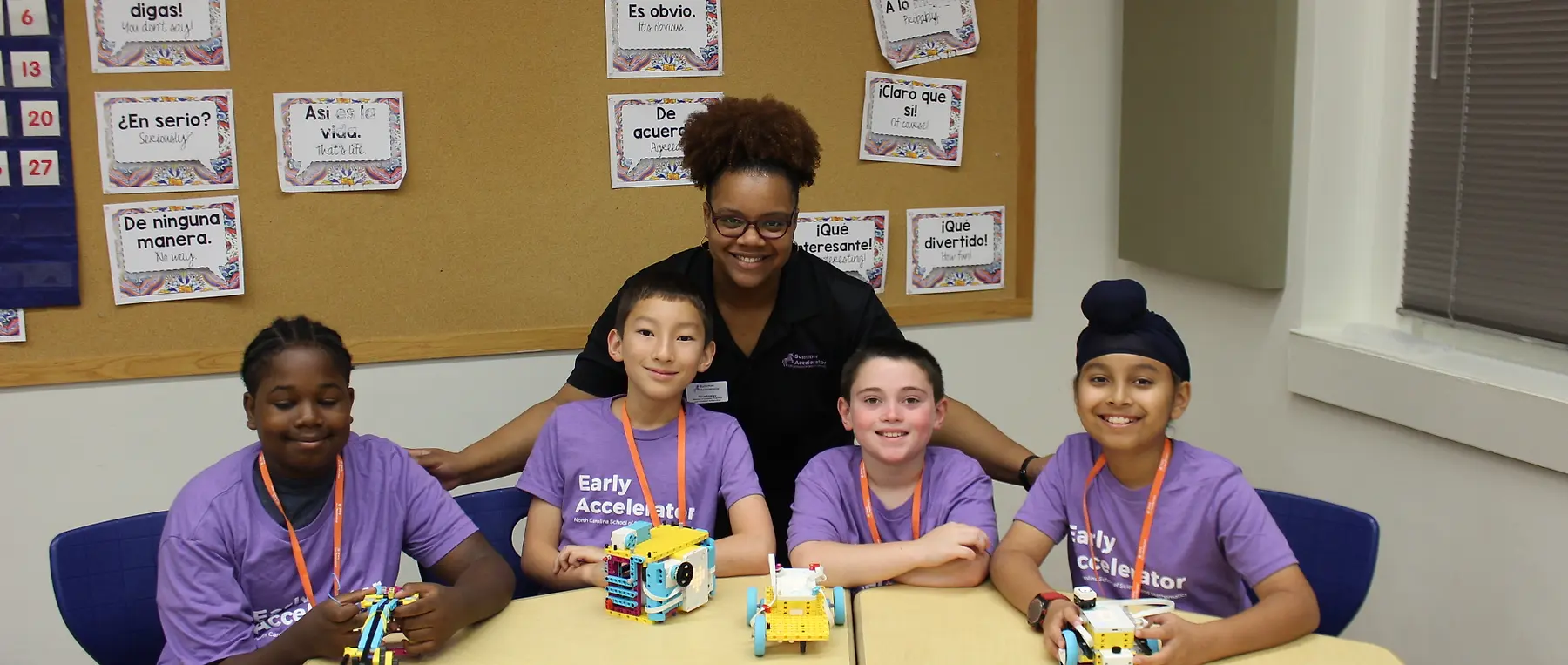 Weeklong day programs for rising 5th and 6th graders

Early Accelerator programs offer younger students exciting and innovative ways to explore STEM concepts. Through interactive and hands-on activities, students will embark on a series of STEM adventures. These non-residential, day programs are held on our Durham and Morganton campuses.
We are looking for participants who have a passion for the subject area, good behavior/conduct, and a desire to learn new things.
The cost for Early Accelerator is $350
Students must bring lunch, but all other materials are provided
Space in each course is limited, so participants are encouraged to apply early
The application must be completed by a custodial parent or guardian
Applications are received until all spots are filled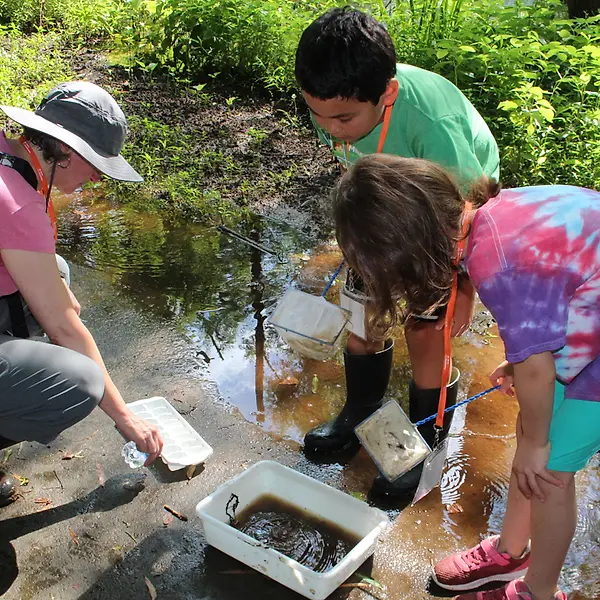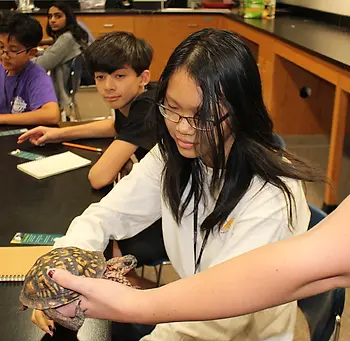 Registration for Summer 2024 opens December 6th!
NCSSM offers a variety of STEM-focused Summer Programs for rising 5th and 6th graders. The program is open to kids who reside anywhere, but they need to be transported daily to the NCSSM campus where their Early Accelerator cohort is based.
Cost for Early Accelerator is $350. Students must bring lunch. All other materials and supplies for the program will be provided.
Any student in the United States who has been accepted to the Summer Accelerator program may apply for financial aid by completing a FACTS Aid Assessment. FACTS assessment fees for North Carolina students who are eligible for free or reduced-price meals in the National School Lunch Program will be paid by Accelerator. Students in North Carolina whose families are eligible for the Supplemental Nutrition Assistance Program (SNAP) may apply for a full financial aid scholarship for our summer programs without doing the FACTS assessment.
To apply for aid, please fill out the same application and indicate that you are applying for aid. Once accepted to Early Accelerator or Summer Accelerator, we will provide details about applying for financial aid. At that point, applicants can choose to complete the FACTS assessment to apply for financial aid or send proof of SNAP to summer@ncssm.edu in order to be considered for aid. The student's spot will be held without a deposit during the financial aid application process, and a deposit will be due one week after the assessment depending on aid amount.
We are seeking funding to expand our financial aid to families in need and will announce any expansion of financial aid through email to those subscribed to our mailing list. You can subscribe here.
Cancellations prior to April 1 will receive a full-tuition refund. Cancellations made on or after April 1 are not eligible for a refund.
In the case that the minimum requirements for running the program are not met, we reserve the right to cancel a course and provide registered participants a full refund, including the deposit.
Early Accelerator Key Contacts