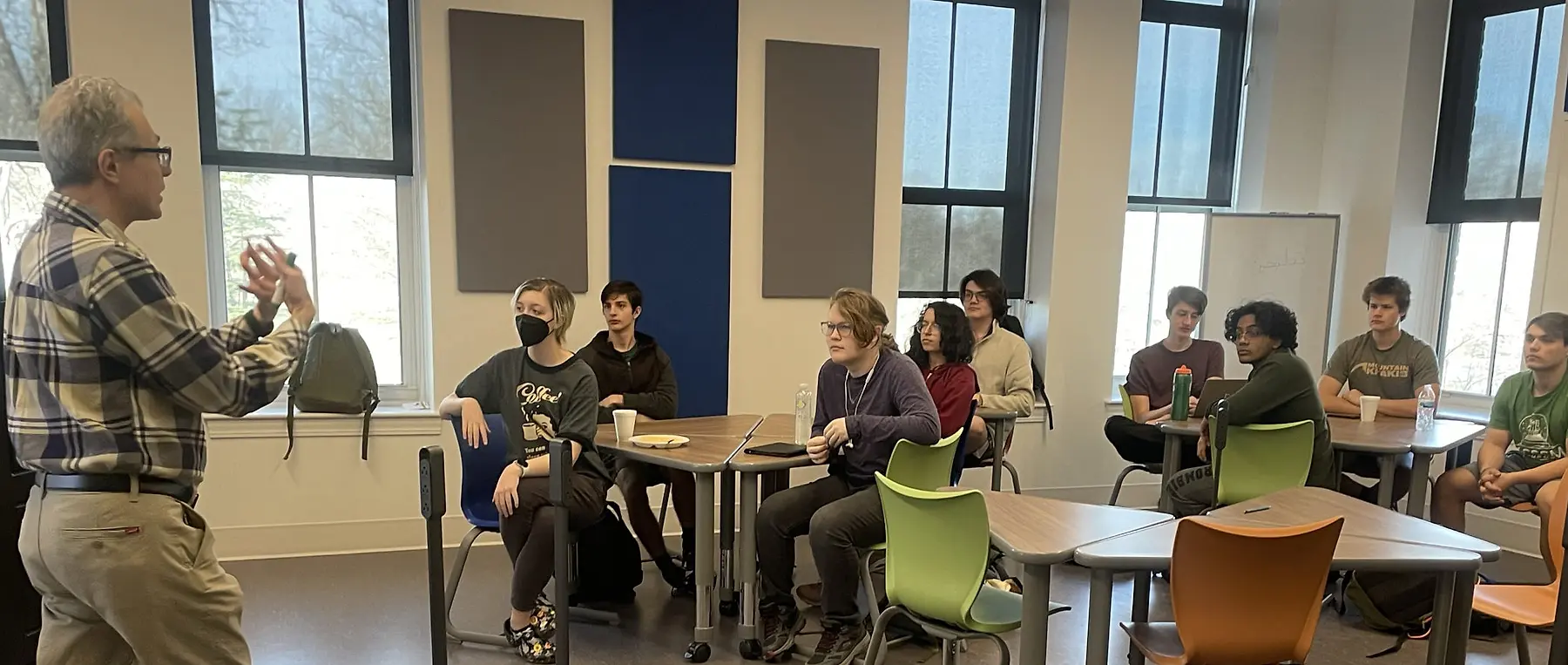 Fascinating courses with expert teachers
At the core of your NCSSM academic experience is a schedule of classes each semester that will fascinate, challenge, and excite you. Mathematics, biology, chemistry, and physics are our namesake, and NCSSM has courses in these areas you won't find at many other high schools – plus an engineering and computer science department. We are a secondary school leader in data science and artificial intelligence. And your learning is well rounded, as our humanities faculty make up the largest academic department, offering American studies (an approach combining history and literature), world languages, and visual and performing fine arts. NCSSM faculty, all accomplished teachers with a master's or doctorate degree, will work closely with you in small classes.
January Term between the Fall and Spring semesters each academic year offers you a unique chance to go deep in an area of interest, taking one or two intensive courses with a small group and instructor interested in the same topic. Many groups travel domestically and internationally for themes including, "Galapagos Species: The Islands, The Myths, The Legends," and, "L.A. Noir: The Sunsets, the Celluloid, the Scandal," while others on our two campuses explore "The Science of Breadmaking," "Introduction to Aviation," or "Batteries for the Zombie Apocalypse." Most J-Term courses are not taught for grades, so the intellectual experience is its own reward.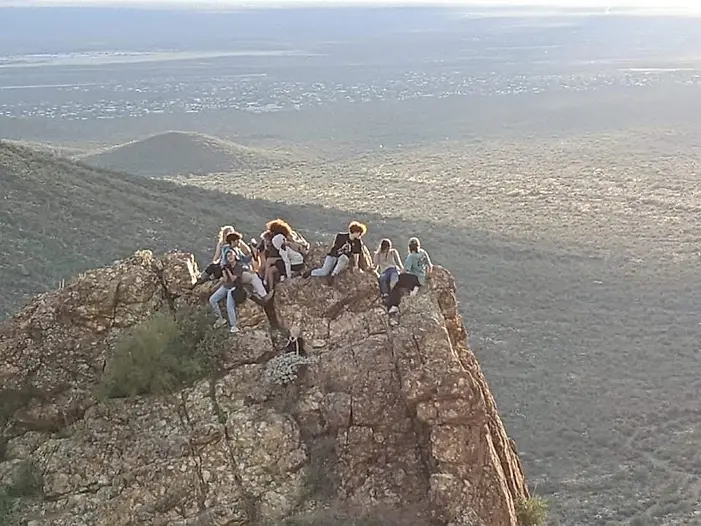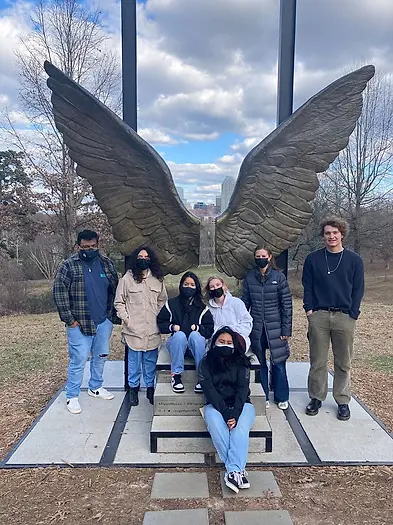 ---
Be a thinker, maker, doer.
Each NCSSM student has a wealth of opportunities and options for research and innovation – to engage as a maker, thinker, or doer in an experience that requires the application of knowledge and skills to address challenges in the world beyond the classroom. You can engage in research in any field of interest from STEM to humanities, develop a strong mentor relationship with NCSSM faculty and/or professionals from the community, build personal and professional skills that will propel your future endeavors, and take ownership of your learning to work independently and advocate for yourself and your goals.
---
All the support you need to do your best
Along with bigger academic challenges than you've ever faced before, you'll be surrounded by resources to support you in meeting those challenges and doing your very best. Your teachers (and seniors who serve as Teaching Assistants in many courses) are available after class to answer your questions and help with material you don't understand well enough. Our Center for Advising and Academic Success (CAAS) and Registrar's Office are here to support you. And our libraries are staffed with trained librarians who can help you find the information, sources, and explanations you need for your research project.
Meet the Academic Programs team