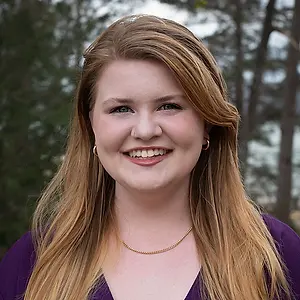 Kori Willoughby
Senior Community Coordinator and Student Activities Coordinator
Durham
Biography
Kori Willoughby traded in her tiger stripes for a unicorn horn in 2022, when she joined Team NCSSM as a Residential Education Instructor on the Durham campus. Before coming to NCSSM, she worked in student transitions and orientation programming with Clemson University's Center for Student Leadership and Engagement. Kori's tiger stripes will never fully leave her though, since she calls on her experience in Clemson Student Affairs in her position as a Senior Community Coordinator and Durham's Student Activities Coordinator. She thinks she might have the most fun job on campus!
Outside of student affairs, Kori has a passion for marine science research and collaborates with laboratories at Clemson University and NOAA. Prior to attending Clemson, Kori graduated from the South Carolina Governor's School for the Arts and Humanities and loves being back in a residential high school community, helping current students navigate this unique experience.
When she isn't on campus, you can find her underwater on SCUBA, tap dancing, doing yoga, or playing with her dog, Trixie (but not all at once…).
BS, Biological Sciences, Clemson University