FAQs for Students, Parents and Mentors
These are experiences that encourage active learning and critical thinking through investigation.
Students must meet the following eligibility requirements to apply:
Must live within the state of North Carolina
Must be a current 10th grader (Note: Students will participate in the program in the summer as rising 11th graders).
Students should apply to INSPIRE if they enjoy STEM classes and would like a chance to go deeper into exploring the myriad of STEM pathways and careers one can pursue.
All INSPIRE participants will receive a certificate of completion.
There are no general coursework requirements for INSPIRE. However, individual inquiry and/or research experiences may have some prerequisite knowledge and skills needed in order to successfully participate. Of particular importance is the student's interest in STEM, as indicated by courses taken in school, prior experiences and a strong recommendation from a guidance counselor and a teacher.
The experiences will vary from year to year based on which mentors decide to participate in the program and what experiences the mentors are working on.
Upon acceptance into the program, students will be asked to list their placement preferences. Students will then be placed based on their placement preferences and the availability of space and mentors.
The program is one week long.
Students accepted into the program must commit to full participation for the duration of the one-week program. Students who cannot commit to full participation are not eligible to participate in the program.
There is no fee to apply, and there is no fee to participate in the program.
Students work with their mentors from Monday through Thursday, 9:00 am to 4:00 pm, with a one-hour lunch break from 12:00 pm to 1:00 pm. On Friday, students will present their inquiry and/or research experiences to their families, mentors, and the NCSSM-Morganton community. Outside of working with mentors, students will also participate in enrichment activities, such as sessions and workshops on leadership competencies, team-building, self-advocacy, communication skills, networking, and many other opportunities.
Although participants are welcome to bring their own laptops, please note that each participant will be issued a loaner laptop at check-in. Participants are encouraged to use these laptops for appropriate academic purposes.
No, it cannot. INSPIRE is only one week in duration, and this is too short a time for a student to complete sufficient work for a regional, state, or national contest.
Participants dine cost-free at the school cafeteria. Special dietary needs can be accommodated and must be communicated in the parent comment and medical form.
While participating in an inquiry and/or research experience, your child will be supervised by his/her mentor. Outside of working with a mentor, your child will be supervised by adult resident advisors. All individuals supervising your child are required to undergo a background check and complete training prior to the start of the program.
All participants are required to live on campus during the one-week residential program. The schedule for INSPIRE includes daytime and evening activities.
Two students share each dorm room.
NCSSM follows CDC and UNC System guidelines for preventing the spread of COVID-19. For more details on school policies, please see the detailed Pandemic Response Plan.
---
Key Dates for Summer 2024
Jan. 8, 2024: Application portal opens
Feb. 15, 2024: INSPIRE Virtual Information Session (7 p.m.)
March 8, 2024: Application portal closes
March 28, 2024: Acceptance notifications emailed
April 11, 2024: Deadline for acceptance contracts to be submitted
May 16, 2024: INSPIRE Virtual Welcome Event
June 23-28, 2024: INSPIRE @ NCSSM-Morganton
---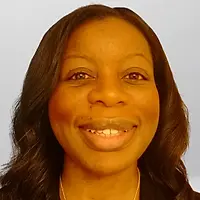 Associate Director of STEM Outreach, Equity, and Engagement