---
Facilities rentals at NCSSM-Durham
Facilities at NCSSM-Durham are available for rent to external groups looking to host an event. The largest facilities on campus include the Auditorium, which seats 650, and the Lecture Hall, with 100 seats. There are several other facilities available including the gymnasium, athletic fields, meeting rooms, and classrooms. For more information, please fill out the Facilities Rental Form and contact one of the staff below.
ETC Auditorium: The Auditorium inside the John Friedrick Educational Technology Complex (ETC) seats 650 with balcony seating and has a professional stage and complete lighting system.
ETC Lecture Hall: The Newt Fowler Lecture Hall, also in the ETC, seats 100 and includes a smart podium, lighting alternatives and presentation stage.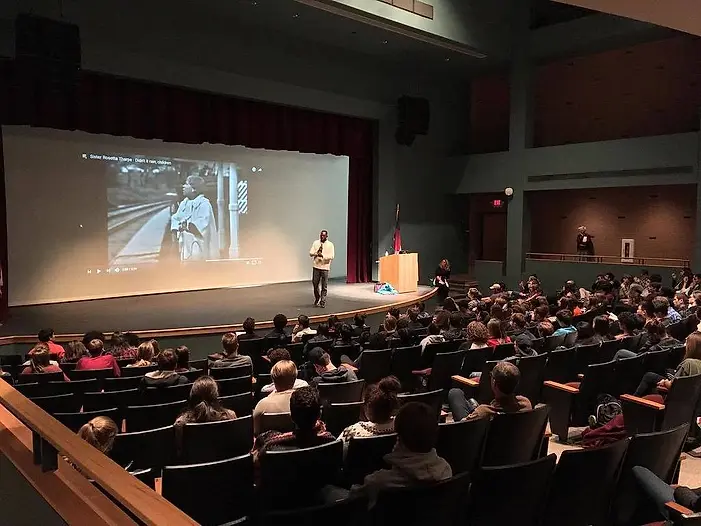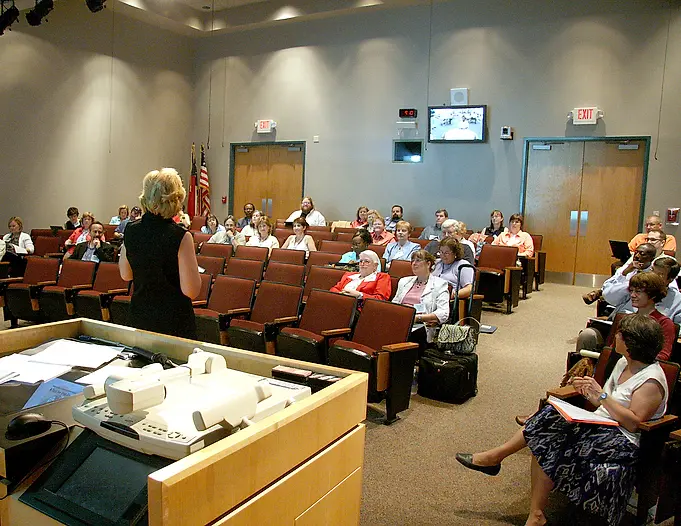 ---
Facilities rentals at NCSSM-Morganton
NCSSM-Morganton's facilities are available for rent on a limited basis. The Barn, historic and meaningful to the community, has been renovated and opened in May 2023. While it serves as the auditorium for the school, it can also accommodate a range of events and activities that may require distinct configurations. Receptions, banquets, conferences, workshops, panels, and screenings are supported by new technology and optional on-site catering. The Barn is large enough for 100 seated reception guests or up to 450 attendees in a theatre-style event. NCSSM-Morganton also features an outdoor amphitheater, bleacher staircase, and a number of board rooms and conference rooms throughout the campus. For more information, please complete the Facilities Use Application and email it to lindsay.barrick@ncssm.edu.
Contact
For rentals in Durham, please contact Alitta Satchell. For rentals in Morganton, please contact Lindsay Barrick.