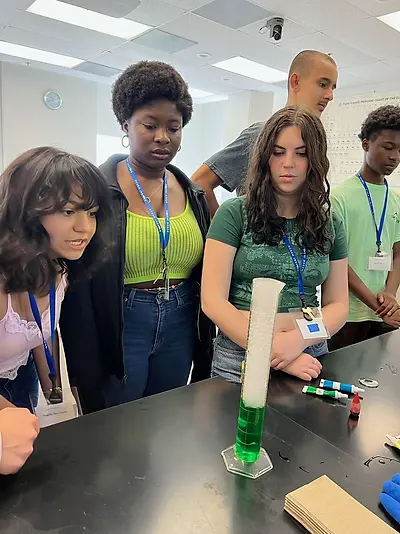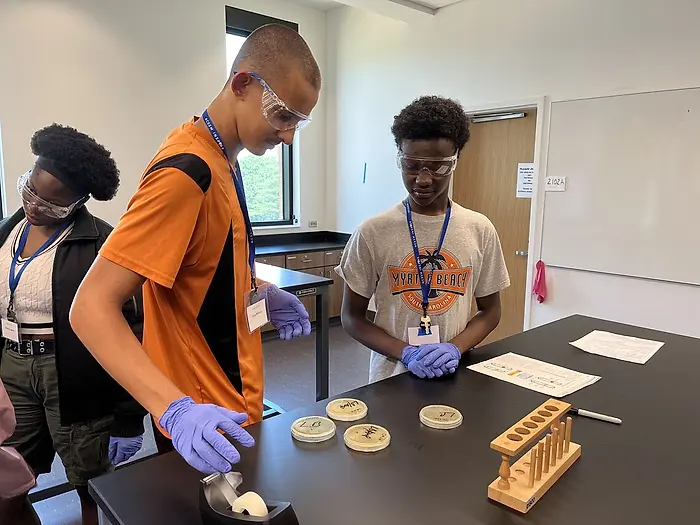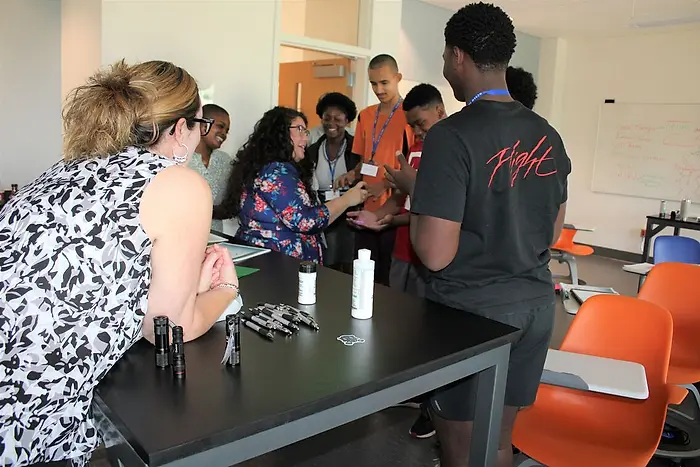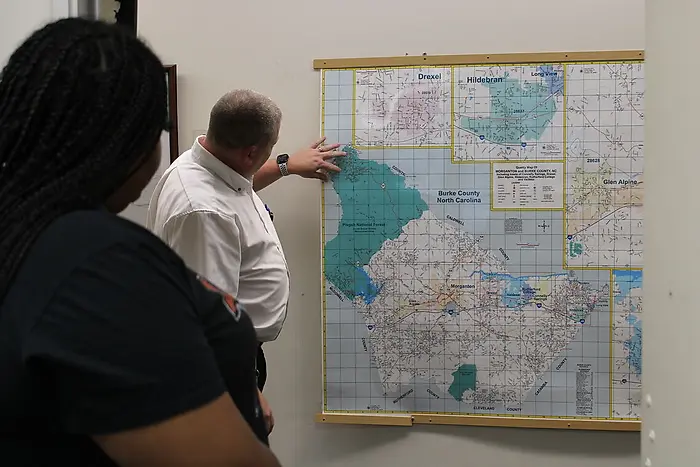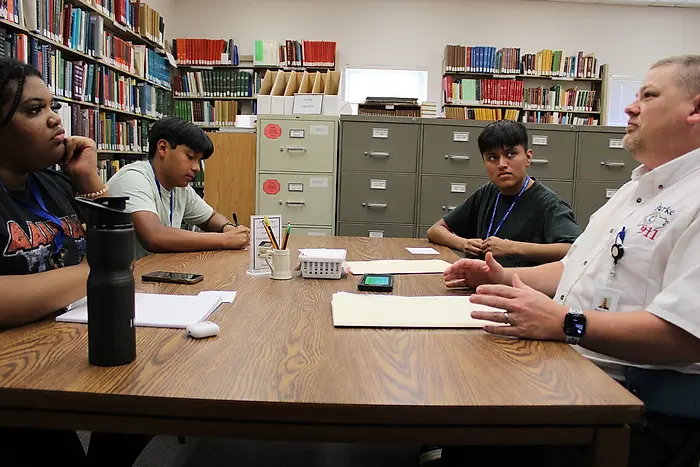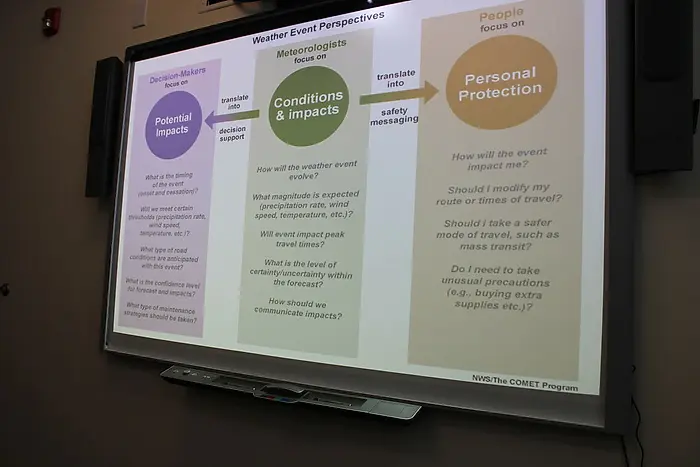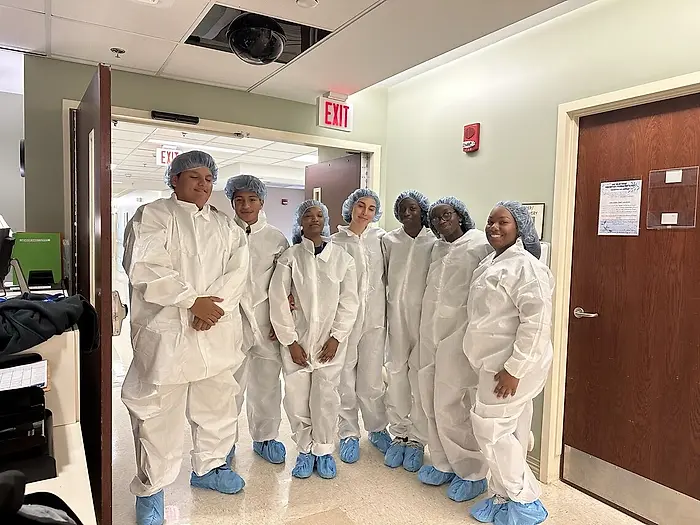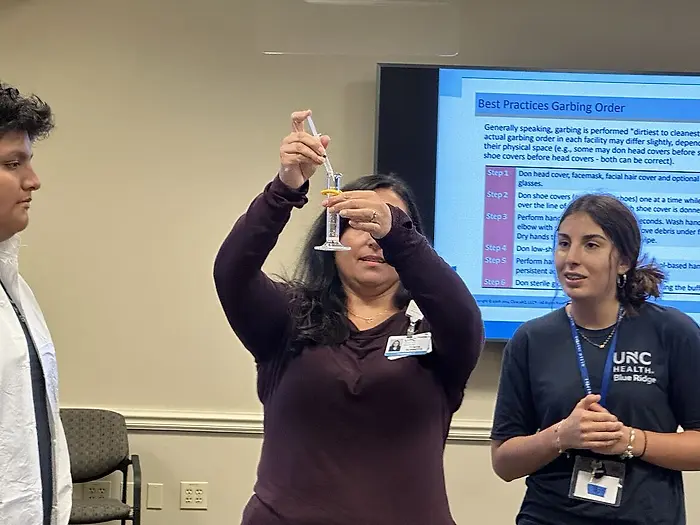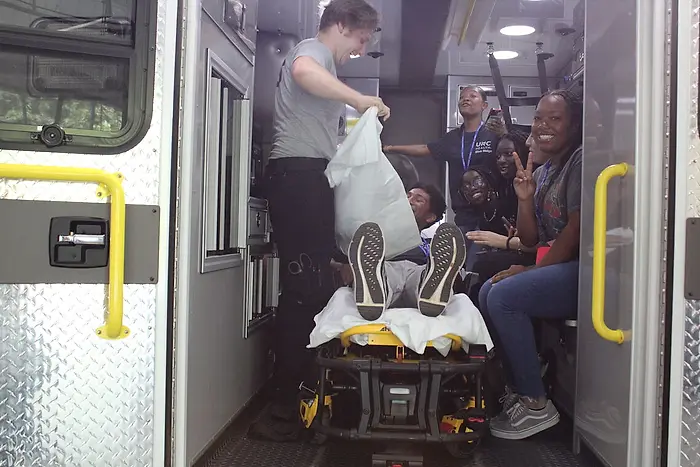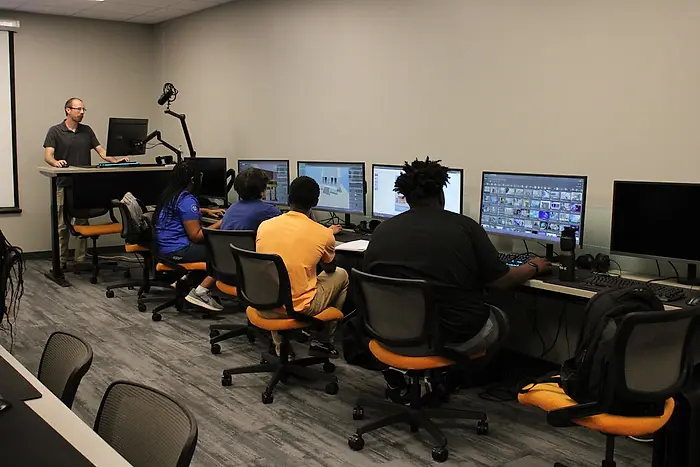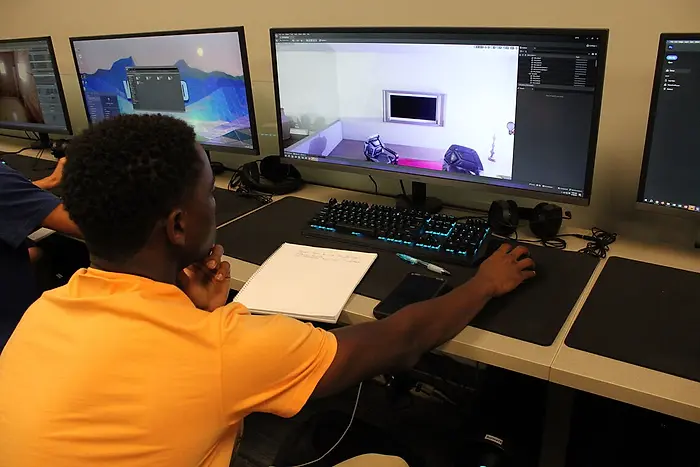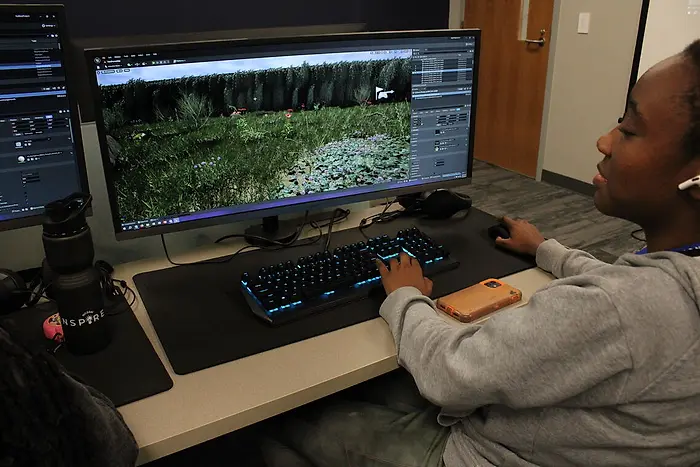 2023 Mentorship Sites
Burke County Emergency Communications
Students worked with volunteers to produce a weather forecast for an incoming hurricane that is to impact the foothills and mountains of Western North Carolina. Students also researched and built an Emergency Operations Plan for 911 and Emergency Services for the Ivan/Frances Flood of 2004.
NIIMBL BioLOGIC
Students learned about biopharmaceutical manufacturing by touring biopharma facilities and doing a project-based program of the National Institute for Innovation in Manufacturing Biopharmaceuticals. The program focused on engagement with advanced technologies, familiarization with the principles of entrepreneurship, identifying and reading research to better understand a disease, and exposure to the education and career pathways that lead into the advanced manufacturing sector.
UNC Health Blue Ridge
Students had the opportunity to observe healthcare professionals in action, develop an understanding of the healthcare system and discuss educational preparation and best practices for planning for a future within healthcare.
Western Piedmont Community College
Simulation and Game Creation provided the opportunity for students to explore hands-on graphics creation through activities using 3D modeling and animation technologies. Students also built out virtual reality simulations.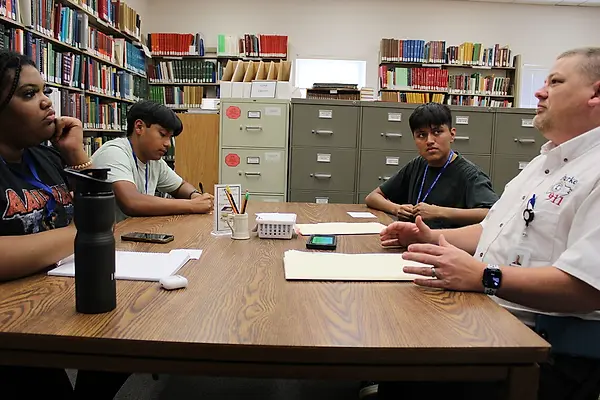 ---
Key Dates for Summer 2024
Jan. 8, 2024: Application portal opens
Feb. 15, 2024: INSPIRE Virtual Information Session (7 p.m.) Register here: https://forms.gle/5hJg95AnwmgkKn2A6
March 8, 2024: Application portal closes
March 28, 2024: Acceptance notifications emailed
April 11, 2024: Deadline for acceptance contracts to be submitted
May 16, 2024: INSPIRE Virtual Welcome Event
June 23-28, 2024: INSPIRE @ NCSSM-Morganton
INSPIRE Virtual Office Hours: The purpose of the INSPIRE Virtual Office Hours is to answer any questions that parents, students, and/or educators may have about the INSPIRE application process. Click below to sign up for a 15-minute time slot during one of the dates/times listed below.
https://www.signupgenius.com/go/10C0F4AA9A92BA0FEC16-45970520-inspire
January 16, 2024: 4:00 pm – 6:00 pm
March 5, 2024: 4:00 pm – 6:00 pm
---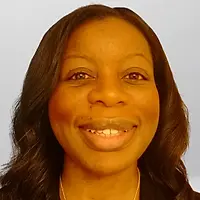 Associate Director of STEM Outreach, Equity, and Engagement