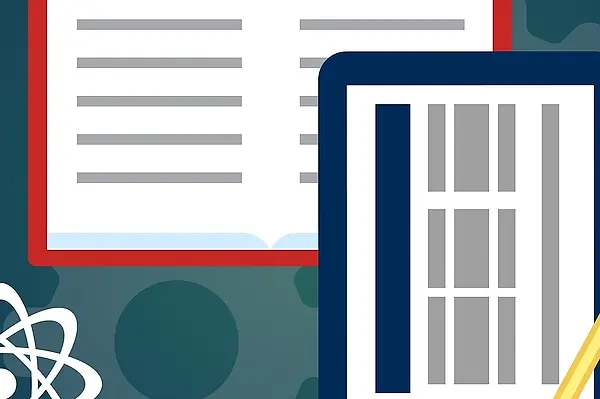 story
Tips for Successful Hybrid Learning Design Webinar
Online Education
Tips for Successful Hybrid Learning Design: An Interactive Webinar for Educators 
The North Carolina School of Science and Mathematics has been a leading statewide provider of distance education courses since the early 1990s. In this interactive session, you will learn about principles and theories that have guided their distance education work over those years. Additionally, learners will come away from the session with practical examples and tips for effective distance education teaching and learning.
Webinar Presenter: Candice Chambers and Dr. Jamie Lathan
When: September 30, 2020, 10 am EST
Watch the Recording Here
Learning Objectives: 
After participating in this session, learners will be able to  
Articulate effective strategies for communicating with distance learners. 

Evaluate technology for use in your classroom using the SAMR framework.

Establish presence in an online course.

Discuss strategies for supporting student cognitive development 

Develop distance education lesson plans that engage diverse learners.
About Candice Chambers:
Teacher Development Specialist at NCSSM
Joined NCSSM in August 2012
  Since joining NCSSM in 2012, Candice Chambers has taught a variety of courses focusing on applications in forensics and health sciences. In addition to teaching, she has taken on numerous projects such as developing new curriculum, piloting new instructional technologies in the classroom, supporting school-wide professional growth initiatives, scaffolding new advising opportunities for students in distance education, and participating in the 100Kin10 2017 fellowship cohort focused on exploring the challenges that educators face in incorporating STEM activities in the classroom. Candice is passionate about organization, instructional design, professional development, and community building in education, as is reflected in her current role as Teacher Development Specialist at NCSSM. She works as a part of the Teaching, Learning, and Curriculum (TLC) team providing professional development and ongoing instructional support for teachers.   BS, Anthropology, University of Tennessee at Chattanooga MA, Anthropology, North Carolina State University Certificate, Core Public Health Concepts, University of North Carolina at Chapel Hill
About Jamie Lathan:
Dean of Distance Education at NCSSM
Joined NCSSM in August 2001
​
Jamie Lathan is the Dean of Distance Education and Extended Programs at the North Carolina School of Science and Mathematics (NCSSM) in Durham, N. C.  He supervises and leads Distance Education faculty by supporting and modeling innovative pedagogy and technology integration. He also helps to ensure the academic success of NCSSM distance education students.
A recipient of the President's Volunteer Service Award and a National Board Certified teacher, Jamie has taught AP US History, American Studies, Latin American Studies, Race Ethics and Leadership, and African American Studies in face-to-face and distance education environments over his 19-year career.  Over those years, he worked with high school students of diverse abilities and backgrounds, from students in rural northeastern North Carolina to students in Beijing, China. In the classroom, he is always excited to learn with and learn from all of his students!
Jamie received his BA in History and MAT in Social Studies education from the University of Virginia and his Ph.D. in Curriculum, Culture, and Change (Education) from the University of North Carolina at Chapel Hill.
Vice Chancellor for Extended Learning
Teacher Development Specialist
Learn more from Dr. Lathan in this episode of the Longleaf Podcast!
Share this post.