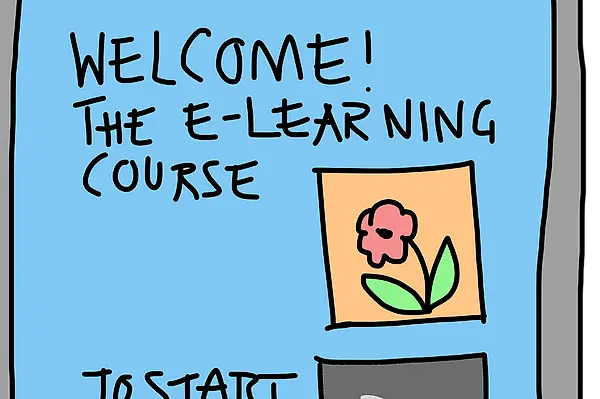 story
Setting Students Up for Success: Engaging Practices for Course Design
What does it look like to set students up for success with course design?
Setting Students Up for Success: Engaging Practices for Course Design
What does it mean to design a course with learners in mind? We think it means that well before a student arrives at our classrooms, a course infrastructure is in place that creates space for students with diverse backgrounds, varied learning needs, and a wide range of lived experiences that inform how they learn and approach educational opportunities. How do we use this infrastructure to set learners up for success and meet them where they are?
In this session we will reflect on and explore how initial interactions and clear structure in the course learning management system (LMS) helps to create and shape a supportive and intentional learning environment that facilitates instructor-to-learner, learner-to-learner, and learner-to-content interactions. Participants will also learn how to design detailed assignment instructions and rubrics for inquiry-based instruction that encourages student agency, creativity, and learning that transcends the classroom. Additionally, participants will come away with Canvas Commons templates that are adaptable or ready for use in their course(s).
This session is primarily intended for post-secondary and higher education instructors, though the principles are broadly applicable for learning designers regardless of age or grade level.  
Webinar Presenter: Dr. Mariah King 
When: May 13th, 1:00 pm EST
Watch the Recording Here
Learning Objectives: 
After participating in this session, learners will be able to
Discuss common pitfalls in designing effective courses.

Discuss practices for creating a welcoming synchronous or asynchronous learning environment. 

Identify intentional practices for course organization.

Identify at least one element of your course that can be modified to better support learner engagement. 
​About Mariah King:
Instructor of Chemistry
Joined NCSSM in August 2018
919-416-2668 mariah.king@ncssm.edu  ​
Dr. Mariah King is an interdisciplinary instructor who is passionate about instructional design, curriculum alignment, and accessible use of technology for instructors and students. She has taught topics including Nanotechnology, Computational Chemistry, Green Chemistry, and Research in Computational Science. She is in constant pursuit of new practices and resources that help to create a welcoming learning environment, allow for equitable access to new technological skills, and improve the organizational component of the online platform for all instructional modalities. She believes that students and instructors should have resources readily available for building a robust course infrastructure so that from the date the class opens until the last communication, instructor and students can spend their time engaged in meaningful conversations and interactions with each other and with the content. 
BS, Chemistry, University of North Carolina – Wilmington
Ph.D, Chemical and Biomolecular Engineering, North Carolina State University
Share this post.