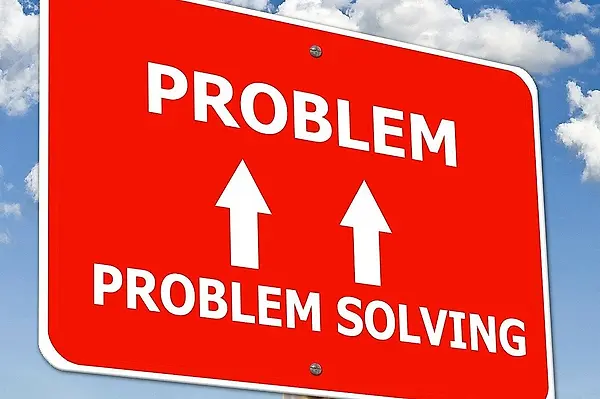 story
How to Introduce Systems Thinking in the Classroom and Beyond
Source: Alexas Fotos, Pixabay
In 2017, we partnered with 100Kin10, an organization that was established to train and retain 100,000 STEM teachers in the classroom by 2021, not knowing that it would change the way we serve our students forever. Through a 100Kin10 fellowship program we were introduced to a systems thinking toolkit that we have since adapted for our organization, exploring institutional challenges and generating solutions. In addition to institutional planning, we have also adapted Slice-of-the-System maps in our health sciences courses, creating new learning experiences that are both engaging and relevant for our students. In this session we will share our journey and process, highlighting the challenges, success stories and overall experience in embracing the systems thinking approach. Participants will come away with an adaptable resource that is ready to implement with any audience.
Webinar Presenter: Candice Chambers and Dr. Amanda Martyn
When: May 21st, 10:00-11:00 am
Watch the Recording HERE
Learning Objectives: 
After participating in this session, learners will be able to
Discuss the Slice-of-the-System (SoS) mapping process as a collaborative approach for solving problems using Systems Thinking.

Explain the Slice-of-the-System (SoS) mapping process.

Incorporate Slice-of-the-System (SoS) mapping in the classroom to help students connect their learning to relevant, real-world challenges.

Apply the Systems Thinking approach to evaluate and remediate (and possibly solve) institutional challenges.
​About Candice Chambers:
Teacher Development Specialist
Joined NCSSM in August 2012
919-416-2649 chambersc@ncssm.edu    Since joining NCSSM in 2012, Candice Chambers has taught a variety of courses focusing on applications in forensics and health sciences. In addition to teaching, she has taken on numerous projects such as developing new curriculum, piloting new instructional technologies in the classroom, supporting school-wide professional growth initiatives, scaffolding new advising opportunities for students in distance education, and participating in the 100Kin10 2017 fellowship cohort focused on exploring the challenges that educators face in incorporating STEM activities in the classroom. Candice is passionate about organization, instructional design, professional development, and community building in education, as is reflected in her current role as Teacher Development Specialist at NCSSM. She works as a part of the Teaching, Learning, and Curriculum (TLC) team providing professional development and ongoing instructional support for teachers.   BS, Anthropology, University of Tennessee at Chattanooga MA, Anthropology, North Carolina State University Certificate, Core Public Health Concepts, University of North Carolina at Chapel Hill  
​About Amanda Martyn:
Instructor of Biology
Joined NCSSM in August 2013
919-416-2862 martyn@ncssm.edu  ​
A Canadian native, Dr. Amanda Martyn grew up in Ontario, just north of Toronto. She has a Ph.D. from the University of Guelph, specializing in the stress response and molecular neuropsychology. Dr. Martyn additionally completed a post-­doctoral fellowship at the Robarts Research Institute at Western University in London, Ontario, Canada, studying Alzheimer's disease, and a post-­doctoral fellowship at Duke University, studying Post-Traumatic Stress Disorder (PTSD). Dr. Martyn spent several years as a coordinator for multiple molecular biology courses, teaching upcoming scientists general molecular biology theory and technique in both a classroom and laboratory setting. In 2013 she joined NCSSM as an Instructor of Biology, teaching Molecular & Classical Genetics, Epidemiology, Forensic Science and Global Public Health in the online and IVC programs. When not inspiring students, Dr. Martyn is spending time with her family, teaching horseback riding, training her Lusitano mare named Luna, or cheering on the Carolina Panthers. #keeppounding
B.Sc. Honours, Molecular Biology & Genetics, University of Guelph
M.Sc., Plant Molecular Biology, University of Guelph
Ph.D., Molecular & Cellular Biology, University of Guelph
Instructor
Teacher Development Specialist
Share this post.