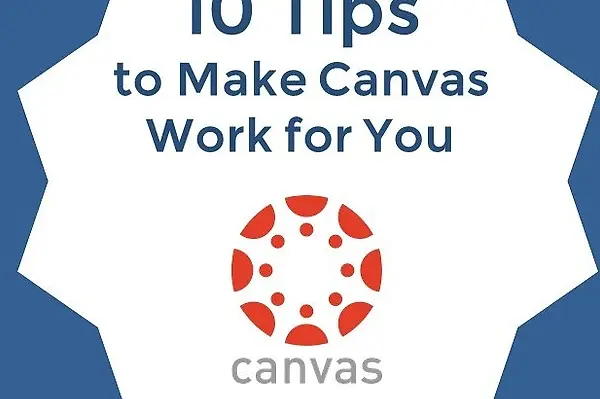 story
10 Tips to Make Canvas Work for You
A webinar for educators presented by Rob Caldwell
10 Tips to Make Canvas Work for You
Presented by Rob Caldwell 
November 18th, 11:00 am EST
Canvas has been a source of stress for some educators; it was one more thing to learn during the pandemic. However, Canvas was designed to make things easier for teachers and remove stress. During this session we will look at several simple ways that you can use Canvas to improve your course quality and ensure student success. We will demonstrate best practices to follow when adding assignments to your course, ways to make grading more efficient, and demonstrate what makes Canvas more feature-rich than other tools you may be using. Most importantly, this session aims to ensure Canvas is a useful tool in your toolbelt and not just another source of stress.  
Learning Objectives: 
After participating in this session, learners will be able to
Simplify course navigation in Canvas

Create well-structured modules in Canvas that students can easily maneuver

Identify best practices in course design for increased student accessibility and success

Share and access thousands of crowd-sourced resources in Canvas
View the Recording Here
About Rob Caldwell:
Instructional and Information Designer
Joined NCSSM in August 2006
919-416-2636
caldwell@ncssm.edu
​
Rob Caldwell is an Instructional and Information Designer, specializing in curriculum backward design, accessibility, and educational technology implementation. Rob helps teachers plan and design online and hybrid courses, and is a Canvas LMS admin. He is also a certified Quality Matters Coordinator and QM course reviewer. Rob believes learning should be fun, exciting, and inspire lifelong curiosity.
BA, Media Arts, Brigham Young University
MA, Film Studies-English, North Carolina State University
Instructional and Information Designer
Share this post.