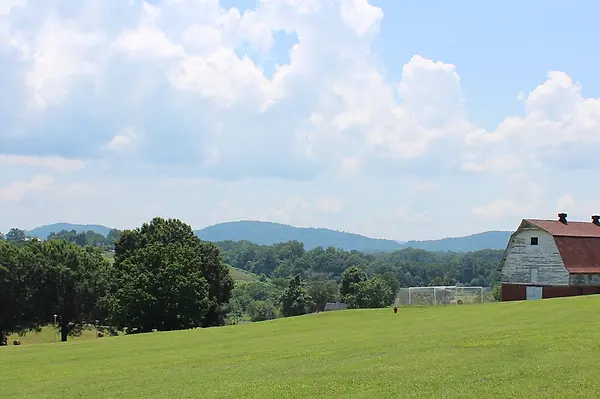 news
NCSSM-Morganton Milestones Approaching
The site of the NCSSM-Morganton campus has beautiful views of the surrounding areas.
This month represents a critical period in the advance planning period for NCSSM's emerging campus in Morganton. In early September, the State Board of Education received and approved a land transfer request to convey nearly 60 acres of land from the North Carolina School for the Deaf to NCSSM. Simultaneously, plans were finalized to commemorate the culmination of this planning phase with a series of events in Morganton that will occur on September 28-29, 2017.  These events will include a public unveiling of the educational program plan and master site plan at the City of Morganton's Municipal Auditorium. The following day, the NCSSM Board of Trustees will hold their quarterly meeting at the Morganton Community House to formally review and take action on two major recommendations — the educational program plan and the master site plan — that will serve as a blueprint for building out the new campus.
Each of the events at the end of month will be made available remotely via livestream with details to be published to the NCSSM-Morganton website by September 26. NCSSM will also publish and distribute this information through social media accounts in advance of the event.
In advance of these major milestones, NCSSM invites stakeholders to review the NCSSM-Morganton website to examine materials related to the site recommendation, the NCSSM-Morganton dashboard, initial recommendations for the educational program plan, and additional resources and media connected to the project.
Share this post.