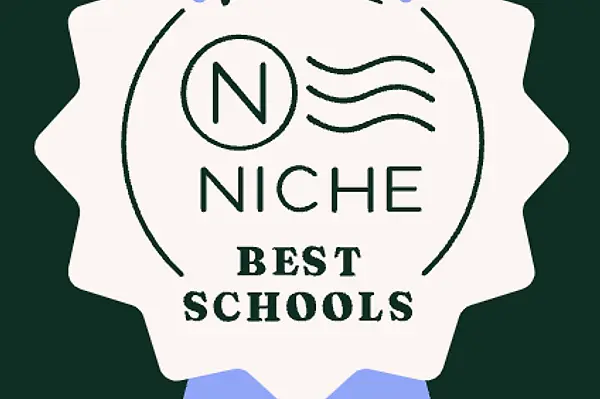 news
NCSSM again named top public high school in North Carolina
For the fourth year in a row, North Carolina School of Science and Mathematics has been ranked the No. 1 public high school in North Carolina – and for the third year running as one of the top two public high schools in all of America – by the Niche.com school ranking site.
NCSSM was founded in Durham in 1980 – and expanded to a second campus in Morganton last year – for the purpose of providing the very best educational opportunities to all of North Carolina's high school students in a public school setting accessible to students from all backgrounds, said NCSSM Chancellor Todd Roberts.
"This latest recognition is a further testament to the hard work of the faculty and staff of Team NCSSM and to our alumni and countless public sector and private supporters who believe in and enable our work to extend excellent educational opportunities to every part of our state," he said. "We want to offer transformative student experiences in STEM and other fields to as many promising North Carolina students as possible to maximize their potential to help advance our state, nation, and world."
NCSSM is ranked No. 2 in America for 2024 after being ranked No. 1 for 2023. The Davidson Academy in Reno, NV, was ranked No. 1 for both 2022 and 2024.
For 2024, NCSSM's academics, teachers, clubs and activities, and college preparation all received A+ ratings on the Niche report card. Applications to the Residential, Online, and Summer Ventures programs open on Oct. 15, 2023, and all three programs are available to admitted North Carolina students at no cost for room, board, tuition, and books. NCSSM also offers a wealth of summer programs for a broad age range of students and partners with high schools across the state of North Carolina to offer NCSSM Connect courses via videoconferencing.
Read the Raleigh News & Observer story here (subscription may be required)