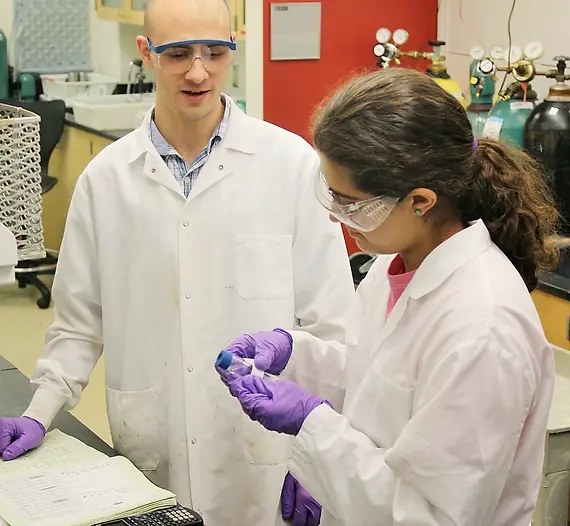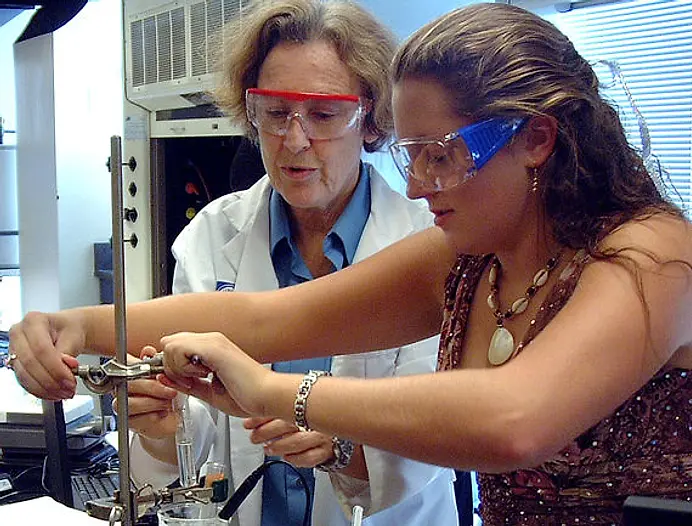 Mentors wanted
Engage rising seniors from North Carolina School of Science and Mathematics in research opportunities — and enjoy the energy and curiosity that students bring to the work environment.
NCSSM students are interested in a range of real-world experiences from academic settings to businesses and nonprofits, in STEM fields as well as social sciences, arts, and humanities.
For more information about volunteering as a mentor in Durham, please see the NCSSM-Durham Prospective Mentors webpage or email Dr. Sarah Shoemaker (shoemaker@ncssm.edu).
For more information about parterning with the NCSSM-Morganton Mentorship Program, email Collyn Gaffney (collyn.gaffney@ncssm.edu).
---
Hands-on, real-world experiences for our students
NCSSM's Mentorship Program has a 40+ year tradition providing opportunities for students to choose their area of interest and join an off-campus researcher and their team in an ongoing or independent research project that requires the application of knowledge and skills to address challenges in the world beyond the classroom. The program offers different calendars and lengths of opportunity. Our Mentorship students apply to participate and are granted admission to our program based on merit. We are proud to serve more than 100 NCSSM students from around the state each year and would love to partner with you!
Past and current mentors
Duke University
Duke Hospital and Duke University Medical Center
High Point University
Kaleido
Meredith College
National Institute of Environmental Health Sciences (NIEHS)
NC Central University
NC State University
RTI International
UNC-Chapel Hill
Winston Salem State University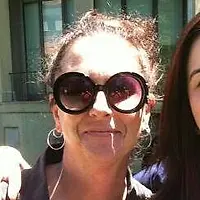 Interim Director of Mentorship & Research (Morganton)