Greater Challenge Fund
Reflecting the original motto of our school, the Greater Challenge Fund supports the core of our institution. Gifts to the Greater Challenge Fund are unrestricted, allowing the greatest flexibility to support the school's needs by providing everything from textbooks to tennis balls.
By making a gift to the Greater Challenge Fund, you join together with parents, alumni, employees, and friends of the school to fund the margin of excellence that defines North Carolina School of Science and Mathematics. You provide the inspiration we need to accept the greater challenge.
Campaigns
Each season brings its own focused campaign of giving, from Giving Tuesday — the international day of philanthropy — to our March Challenge alumni participation campaign. Campaigns are a fun way to get involved and encourage others to do the same!
Reunion Challenge
Each fall, alumni return to NCSSM for a weekend of celebration with fellow classmates. Leading up to Alumni Weekend, alumni are challenged to have the same percentage of the class contribute to NCSSM that corresponds to the reunion year they are celebrating.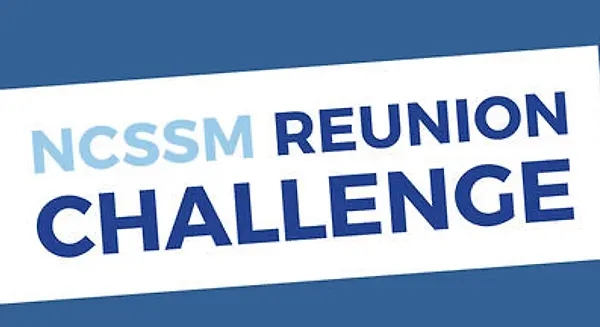 Giving Tuesday
You've heard of Black Friday and Cyber Monday. Giving Tuesday, the Tuesday after Thanksgiving, is an international movement that celebrates generosity and kicks off the season of giving.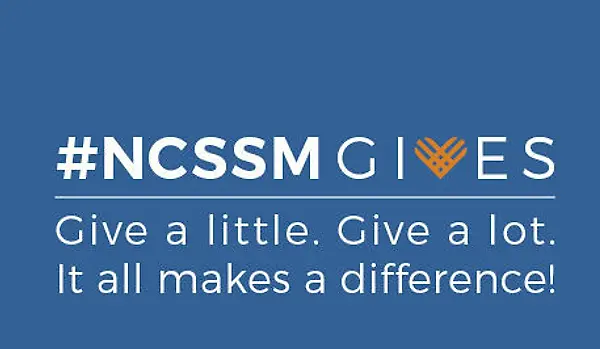 NCSSM March Challenge
NCSSM March Challenge is our annual alumni participation challenge. During the month of March, we embark on a participation challenge among our alumni classes. Every alum who makes a donation in March counts toward their class's participation numbers. We want to really see who's the most loyal to our alma mater!