Hands-On, Student-Driven Research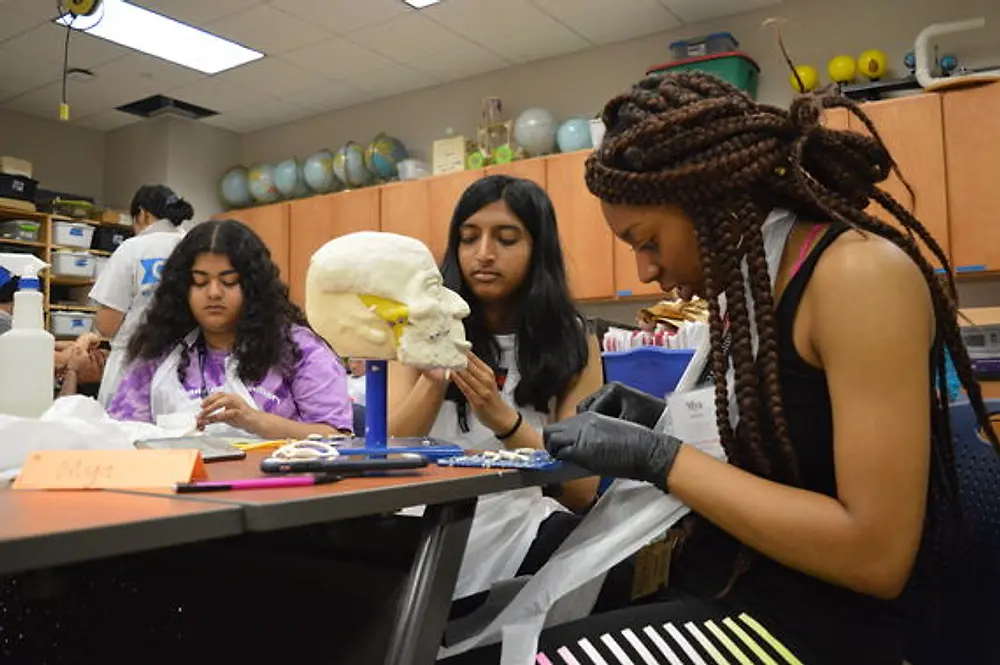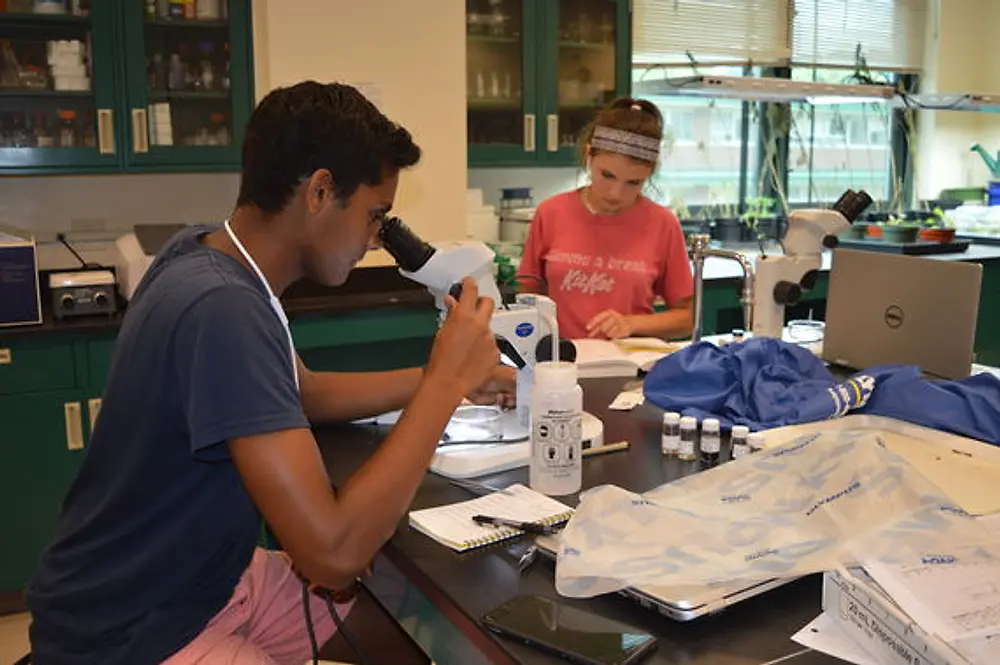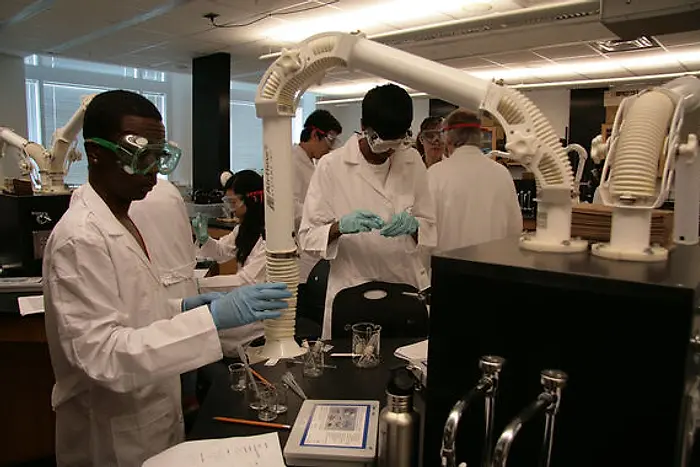 Discover your passion
Hands-On
In Summer Ventures, you will study with university faculty and master teachers, engaging in hands-on activities in labs and in the field. You will gain skills in experimental design, laboratory instrumentation, mathematical modeling, problem solving, data analysis, the engineering design process, and more.
No Cost
Summer Ventures is a cost-free program to accepted students. Housing and meals while on campus are included.
Student-Driven
Students in Summer Ventures study in their areas of interest, exploring topics in disciplines they have chosen. Students are placed at a campus that offers programs in one or more of their top-rated STEM areas, maximizing opportunity through access to the faculty and resources needed for inquiry and exploration. All finalists and alternates for Summer Ventures also get access to an online research preparatory course.
Access and Pathways to STEM Careers
Summer Ventures makes STEM research accessible to everyone admitted. How?
The online Research Prep course gets you ready to find, understand, and read research.
Summer Ventures faculty train and teach the technical content and background to conduct a research project.
Students often work in small teams on a specific research problem to collaborate, problem solve, and share resources and effort to complete a project.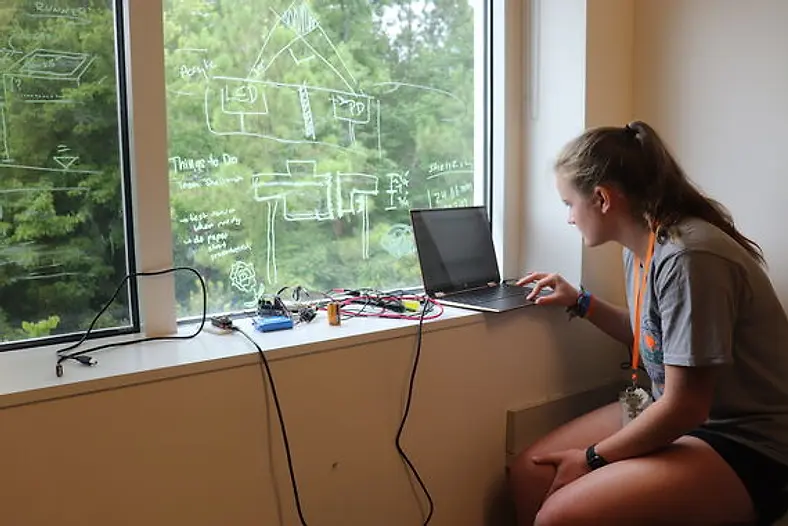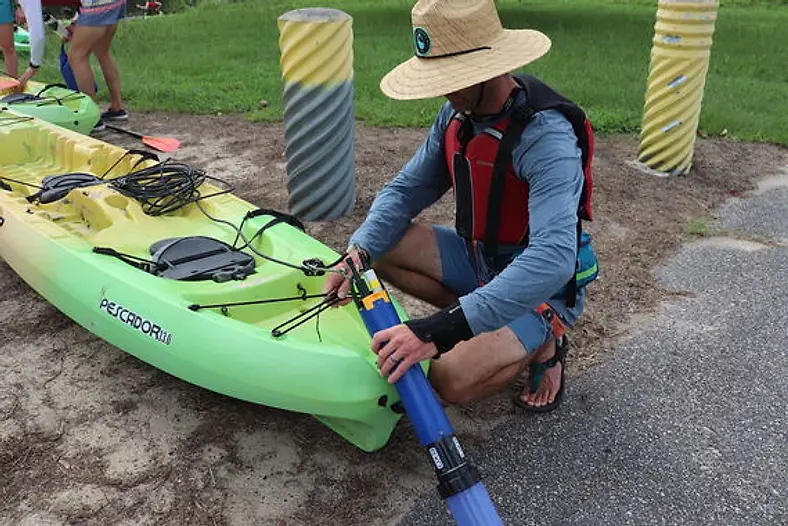 Experience STEM Research at a University
Students might work in locations such as a medical research lab or teaching hospital. They may conduct field work in archeological sites and river ecosystems, conduct a multivariate stepwise regression to assess the influence of multilingualism on Alzheimer's disease, or use drones with heat sensors to gather data. Each of our Summer Ventures programs is hosted by a regional UNC System campus, providing you with the opportunity to live and learn like a college student, taking advantage of the unique and remarkable resources in and around Appalachian State, East Carolina, UNC Charlotte and UNC Wilmington.
Build the Skills of STEM Researchers
Summer Ventures students conduct, document, and present research, building skills and broadening their understanding of the role of scientific inquiry in addressing real-world challenges. Research is a process. Some students build on their initial findings and take their research further after Summer Ventures, competing locally and regionally and presenting at state-level conferences like the North Carolina Science and Engineering Fair or even the State of North Carolina Undergraduate Research and Creativity Symposium.
Join North Carolina's Investment in STEM
North Carolina recognizes the importance of cultivating and deepening student's interest in STEM through engaging academics and independent research. As a result, this state-funded, four-week residential program is offered free of cost to eligible North Carolina students who aspire to careers in science, technology, engineering and mathematics. Summer Ventures is the State investing in our future… that's YOU!
Key Dates
October 15, 2023: Application opens
January 5, 2024: Application essays due at 11:59 p.m.
February 28, 2024: Transcripts, teacher and counselor evaluations due at 11:59 p.m.
March 27, 2024: Students notified of decisions
Summer 2024: Program dates for each campus vary, but historically are 4 weeks long. Applicants must be available from mid-June to early August. In 2023, most programs ran late June to late July.
App State — Dates not yet available
East Carolina — Dates not yet available
UNC-Charlotte — Dates not yet available
UNC-Wilmington — Dates not yet available