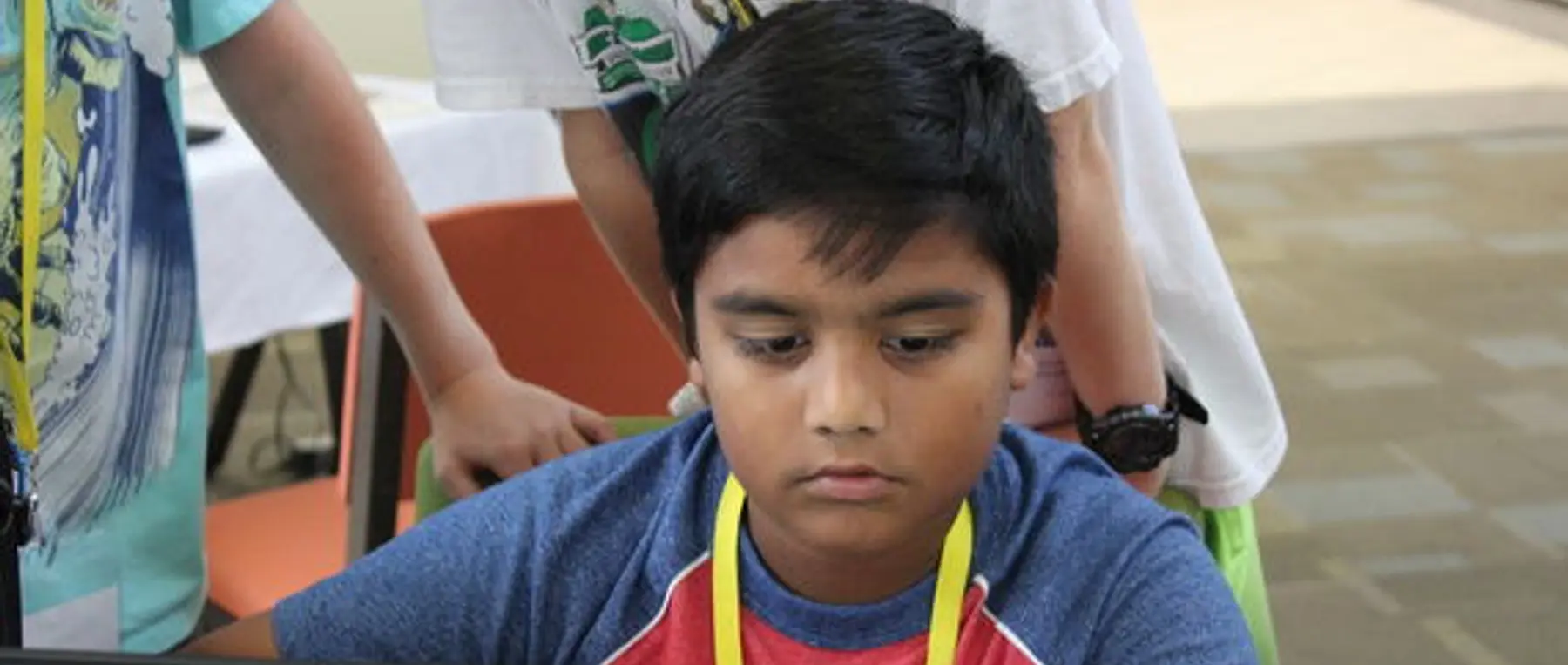 When are applications due?
The application is open until all spots are filled. We recommend applying early as courses will fill, at which time we will begin a waitlist. There is the opportunity to fill in a second choice on the application in case a first choice is full.
When will I know if I am accepted?
Applications for summer will be accepted beginning in December. Applications are reviewed on a rolling basis.
How much does the program cost?
Tuition for Early Accelerator is $350. The cost includes materials, supplies, and an afternoon snack for the program. Students MUST bring lunch.
Is there financial aid available?
Yes, any student in the United States who has been accepted to the Early Accelerator program may apply for financial aid by completing a FACTS Aid Assessment for a $30 fee. FACTS assessment fees for North Carolina students who are eligible for free or reduced-price meals in the National School Lunch Program will be paid by Accelerator. Students in North Carolina whose families are eligible for the Supplemental Nutrition Assistance Program (SNAP) may apply for a full financial aid scholarship for our summer programs without doing the FACTS assessment.
To apply for aid, please fill out the same application and indicate that you are applying for aid. Once accepted to Early Accelerator, we will provide details about applying for financial aid. At that point, applicants can choose to complete the FACTS assessment to apply for financial aid or send proof of SNAP to summer@ncssm.edu in order to be considered for aid. The student's spot will be held without a deposit during the financial aid application process, and a deposit will be due one week after the assessment depending on the aid amount.
We are seeking funding to expand our financial aid to families in need and will announce any expansion of financial aid through email to those subscribed to our mailing list. You can subscribe here.
Who are the instructors?
The lead instructor for each course is typically a year-round NCSSM faculty member or a local content expert educator. Additional classroom instruction may be provided by other experts in the field. See individual course descriptions for more details on each instructor.
What is the weekly schedule?
Durham Campus
Morganton and NCCET (Hickory) Campus
Monday – Thursday

8:30 a.m. – 9:00 a.m. Student Arrival
9:00 a.m. – 11:30 p.m. Class time
11:30 a.m. – 12:30 p.m. Lunch
12:30 p.m. – 3:30 p.m. Class time
(includes break and snack time)
3:30 p.m. – 4:00 p.m. Student Departure

Friday

8:30 a.m. – 9:00 a.m. Student Arrival
9:00 a.m. – 11:30 a.m. Class time
11:30 a.m. – 12:00 p.m. Lunch
12:00 p.m. – 1:00 p.m. Class Displays/Departure
Monday – Friday

8:30 a.m. – 9:00 a.m. Student Arrival
9:00 a.m. – 11:30 p.m. Class time
11:30 a.m. – 12:30 p.m. Lunch
12:30 p.m. – 3:30 p.m. Class time
(includes break and snack time)
3:30 p.m. – 4:00 p.m. Student Departure
Can I bring my cell phone?
Yes. Technology at our fingertips is a reality that is not going anywhere. We are committed to providing students with an intriguing enough experience through their participation that will pull them away from phones. All cell phones must be put away during classroom instruction.
How do I get there?
Early Accelerator programs run at NCSSM in Durham, NC. The campus in Durham is located at 1219 Broad Street in Durham, NC, and directions can be found HERE. The main entrance to the school is located at 1912 W. Club Blvd, Durham. The Morganton campus is located across the road from Morganton Ace Hardware (526 W Fleming Dr, Morganton, NC 28655.) Do NOT use the GPS address for NCSSM-Morganton. Once you turn onto the campus drive, cross the railroad tracks and take the first road on the left up the hill to the parking lot. Check-in will be in Goodwin Hall. Staff will be on-site to direct you.
Transportation to and from the program site is the responsibility of the parent/guardian. 
What about health and safety?
Campus Safety proactively manages the safety and security of our students and campus with dedicated campus safety officers and local police officers. Staff monitor security throughout campus and emergency call boxes are located throughout campus and in classrooms. Emergency speakers reach the entire campus. Click here to see NCSSM's emergency procedures for the Durham and Morganton campus.
What if I have to cancel?
Cancellations prior to April 1 will receive a full-tuition refund. Cancellations made on or after April 1 are not eligible for a refund.
In the case that the minimum requirements for running the program are not met, we reserve the right to cancel a course at any time and will provide registered participants a full refund, including the deposit amount.
When are payments/deposits due?
Full payments will be due by April 1 or within 2 weeks of enrollment if enrolled after April 1.