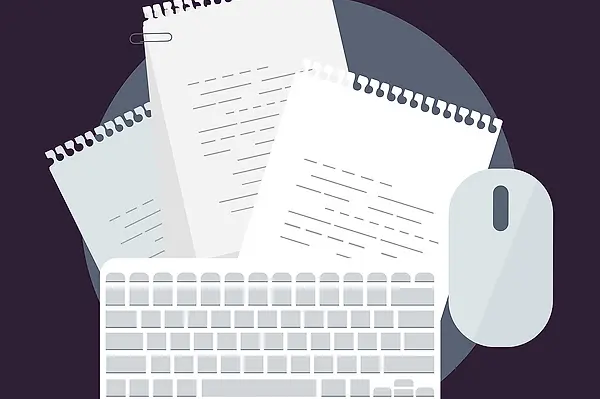 story
Using Grading Contracts to Incorporate Writing into Courses While Relieving the Burden of Grading
Let's reduce the grading burden while giving quality feedback and opportunities for reflection.
Often faculty are discouraged from assigning writing because they have no time to grade or don't know exactly how to grade it.  Using grading contracts—a method that creates a list of behaviors and writing activities for students to complete in exchange for a set grade—can relieve some of these issues, resulting in more writing experiences for students yet less grading time and anxiety for faculty.
Participants should bring a course syllabus to the workshop in order to design writing assignments and a grading contract for their own course. No prior experience with teaching, assigning, or grading writing is required to attend this session. All are welcome! Models and resources will be provided. This session is open to educators from all departments and disciplines who would like to incorporate more writing in their courses. 
Webinar Presenter: Dr. Jane Danielewicz 
When: February 24th, 2:00 pm
Learning Objectives: 
After participating in this session, learners will be able to
Understand what contract grading is and how a contract opens up space for learning in any course/discipline

Incorporate more writing in any course, any discipline without adding to the grading burden 

Reflect on goals for teaching and identify ones that could be attained by using a grading contract instead of traditional grading

Design a course that uses a grading contract for all or part of the final grade
WATCH RECORDING HERE
​About Dr. Jane Danielewicz 
Dr. Jane Danielewicz is Professor Emerita from the Department of English and Comparative Literature at the University of North Carolina, Chapel Hill. Her research areas include Rhetoric and Composition, specifically rhetorical genre theory, writing curriculum design and pedagogy, as well as life-writing, especially contemporary American memoir, autobiography, and biography. In rhetoric and composition, her work continues to focus on genre, especially as it relates to Writing-in-the Disciplines (WID) design and composition pedagogy. She was co-PI (with Jordynn Jack) for "The Genre Project: A Framework for Transfer across the Disciplines, 2014-2016."  This long-term research project, sponsored by a 2013-2014 CCCC Research Initiative Grant, investigated what genres are being assigned by faculty in disciplinary courses and whether genres taught in first-year writing transferred to other courses.  Her publications represent interests in both literary and rhetorical studies, and she has published in journals such as College Composition and Communication and Life Writing.
An award-winning educator, Dr. Danielewicz was honored to be the Richard Grant Hiskey Distinguished Professor of Research and Undergraduate Teaching from 2009-2013. She was selected as an Institute for the Arts and Humanities Chapman Faculty Fellow twice (1998; 2006) and became an IAH Leadership Faculty Fellow in 2008.  She has received several teaching awards including the J. Carlyle Sitterson Freshman Teaching Award (2000; 2014) and the Distinguished Teaching Award for Post-Baccalaureate Instruction (2018).
Dr. Danielewicz also serves in a leadership role as the Writing Program Director where she implemented a new FYC required course emphasizing undergraduate research and genre-based assignments. Additionally she has served as the Writing-in-the-Disciplines Program Director and the Associate Director of the Writing Program for more than a decade.
Education
BS, Education, University of California – Berkeley MA, Language and Literacy, University of California – Berkeley
PhD, Language and Literacy, Rhode Island College
Publications
Contemporary American Memoirs in Action: How to Do Things with Memoir. (Palgrave Macmillan Press, American Literature Readings in the 21st Century, 2017).
"Designs for Writing: A Metacognitive Strategy for Iterative Drafting and Revising." With E. Ashley Hall and Jennifer Ware.  In Using Reflection and Metacognition to Improve Student Learning.  Eds. Matthew Kaplan et al.  (Sterling, VA: Stylus, 2013).
"Double-Voiced Autobiographies."  Life Writing 9.3 (August 2012).
"A Unilateral Grading Contract to Improve Learning and Teaching." With Peter Elbow.  College Composition and Communication 61.2 (December 2009).
"Personal Genres, Public Voices." College Composition and Communication 59.3 (February 2008).
Share this post.