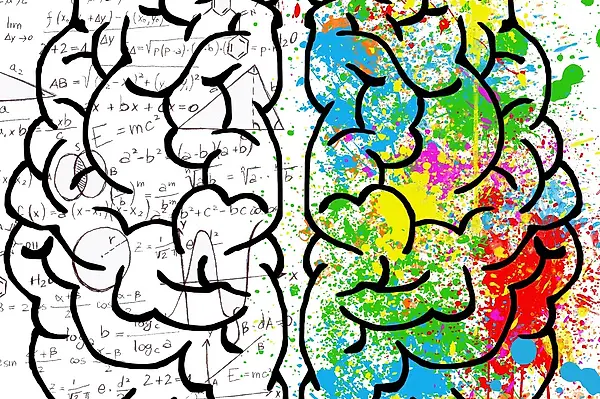 story
Sketchnotes in the Computer Science Classroom
sketchnotes
Sketchnotes in the Computer Science Classroom
Sketchnoting or visual note-taking is a process that enables learners to form connections, simplify complex concepts, and synthesize ideas by activating the whole brain. It provides an opportunity for learners (adults or students) to create and use visual metaphors to fill in gaps in understanding while also increasing attention, engagement, and memory retention. Participants will learn how sketchnoting supports the development of computational thinking skills as learners capture challenging concepts using visual language. Participants will also leave the session with practical tips for how to get started with sketchnotes in your own professional learning. 
Webinar Presenter: Candice Chambers and Charles Robinson 
When: October 26th, 4:00 pm
Learning Objectives: 
After participating in this session, learners will be able to
Explain the concept of sketchnotes.

Discuss the learning science behind sketchnotes.

Brainstorm opportunities for incorporating sketchnotes in the classroom.

Easily implement a sketchnote activity for the learner's computer science classroom.

Test out sketchnotes for use in professional development.
HOW TO REGISTER
This event is a collaboration between NCSSM and the North Carolina Chapter of CSTA. 
To register for this session, please use the instructions below.
Option 1: Join CSTA North Carolina 
Step 1: Go to https://www.csteachers.org/ and join the Computer Science Teachers Association as an Individual (Basic) Member (FREE). 
Step 2: After creating an account, login and search for a Chapter: "CSTA North Carolina". 
Step 3: Click the button to Join CSTA North Carolina.
Step 4: After joining CSTA North Carolina you will receive regular updates about chapter events, including the link to join this session. 
Option 2: Please email Marnie Hill, CSTA North Carolina president and request to be added to the October 26th Sketchnotes in Computer Science webinar session at 4 pm. 
​About Candice Chambers:
Teacher Development Specialist
Joined NCSSM in August 2012
919-416-2649 chambersc@ncssm.edu    Since joining NCSSM in 2012, Candice Chambers has taught a variety of courses focusing on applications in forensics and health sciences. In addition to teaching, she has taken on numerous projects such as developing new curriculum, piloting new instructional technologies in the classroom, supporting school-wide professional growth initiatives, scaffolding new advising opportunities for students in distance education, and participating in the 100Kin10 2017 fellowship cohort focused on exploring the challenges that educators face in incorporating STEM activities in the classroom. Candice is passionate about organization, instructional design, professional development, and community building in education, as is reflected in her current role as Teacher Development Specialist at NCSSM. She works as a part of the Teaching, Learning, and Curriculum (TLC) team providing professional development and ongoing instructional support for teachers.   BS, Anthropology, University of Tennessee at Chattanooga MA, Anthropology, North Carolina State University Certificate, Core Public Health Concepts, University of North Carolina at Chapel Hill    
​About Charles Robinson:
Instructor of Computer Science
Joined NCSSM in August 2019
919-416-2670 charles.robinson@ncssm.edu  ​
Charles Robinson is a passionate, dedicated father, husband, and educator. He believes that the goal of education is to teach future generations to take the lead in transforming society. Since 2012, he has been working in the Durham school system as a soccer coach, instructional assistant in an Exceptional Children's classroom, technology technician, and high school CTE teacher. Charles is also a graduate from North Carolina Central University with a master's degree in Instructional Technology. His passion for education and service led him to NCSSM as an Instructor of Computer Science, where he has taught both residentially and in NCSSM's Distance Education division. Charles also serves as an assistant soccer coach for both the men's and women's soccer programs. He is thrilled to continue his teaching career at NCSSM and teach the next generation of problem solvers! 
Instructor of Computer Science
Share this post.