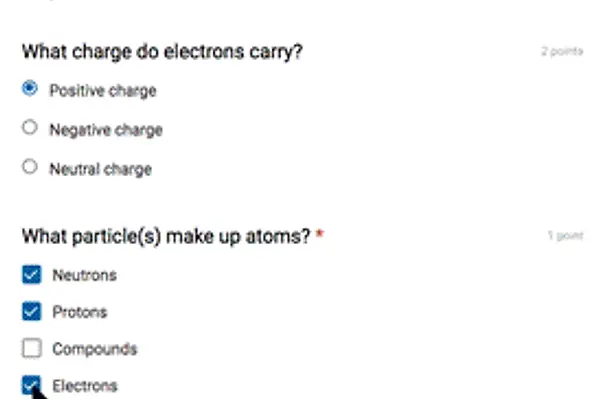 story
Google Forms provides self-grading quizzes
Quizzes in Google Forms (source: Google)
Google Forms now provides a simple method for teachers to give paperless quizzes to students. The quizzes are auto-graded, and feedback is provided to students after completing a quiz.
Google Forms features easy-to-use design tools that allow for short answer, multiple choice, checkboxes, linear scales, and a number of other question and answer formats. Teachers can supplement quizzes with images,  videos from YouTube or links to external sites to better help students who may need clarification.
Teachers can view individual student performances or data for an entire class to better identify concepts they should review again with students. Spreadsheets can also be generated from quiz results.
Because Google Forms quizzes can easily be embedded in a number of places, they are a nice addition to any school's toolset, even when the school already has paperless quizzing as part of their learning management system.
Share this post.