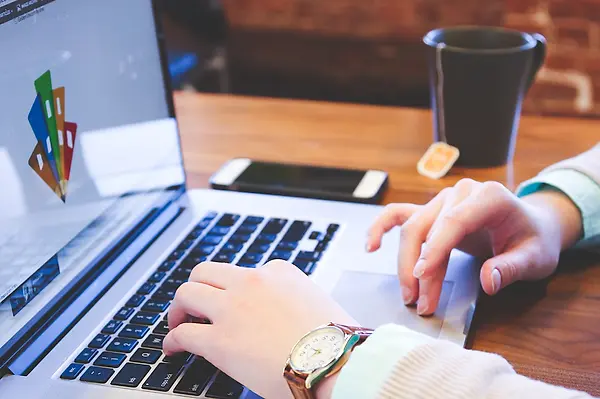 story
Free productivity tools for teachers
Freely-available software can help make teaching and learning more effective and fun. Image licensed CC0.
There are a lot of amazing tools that have been developed for teachers and professionals, but sadly not many of them are free to use.  I'm a huge fan of finding tools and resources that are free and actually functional.  Below are three tools that I use on a regular basis in work with educational technology.
There are many different screen capturing software solutions available on the market, but Jing is always the one I use the most.  It may not have the functionality of expensive programs like Adobe Captivate, but what it does, it does extremely well. Plus, it could not be more smple to use.  After you install it, Jing places a small icon at the top of your screen. When you hover over the icon, Jing lets you capture a screenshot or record a screencast.   If you take a screenshot, Jing has simple annotation tools that you can use to mark up the screenshot.  If you choose to screencast, you can record a 5 minute video of your screen, while using your microphone to record audio.  The great part about Jing is that you can choose to upload your video or screenshot and get a URL to paste into an email or post in a course.  This is much more convenient than worrying about uploading attachments.  If you are someone who need to create videos on the fly or are constantly seeing images on the Internet you want to capture, you should check out Jing.
If you can get past the unfortunate abbreviation that this software goes by, it's an amazingly powerful tool that you can use for image manipulation.  Basically Gimp is free Photoshop. It has many of the features and functionalities of Adobe's flagship image manipulation software but doesn't cost as much as a used car.  Another nice feature of the program is the documentation and community is great so the learning curve isn't daunting.  That being said, this is a very feature-rich tool, so unlike Jing, it's going to take a little while and a little practice to pick up all the different aspects of the software.  If you have used Photoshop before, then this will come to you very easily and you'll be editing pictures in no time.
Voicethread is a very popular solution for creating multimedia projects very easily. While Voicethread has several paid options, they also allow anyone over the age of 13 to create several free projects. You start by uploading an image or set of images like a PowerPoint deck.  Then you can create multimedia elements around each image or slide.  These can be audio, web camera recordings, or audio files.  It's a very intuitive interface that makes it easy for the user to quickly create a project.  This tool provides a lot of possibilities for students to collaborate around projects. It can also be used for great icebreaker type activities so students get to know each other. or to introduce themselves as an icebreaker type of project.  It's also very easy to link out to your Voicethread projects and share them which makes it ideal for assessment submission as well.
-Submitted by Jason Don Forsyth
Share this post.