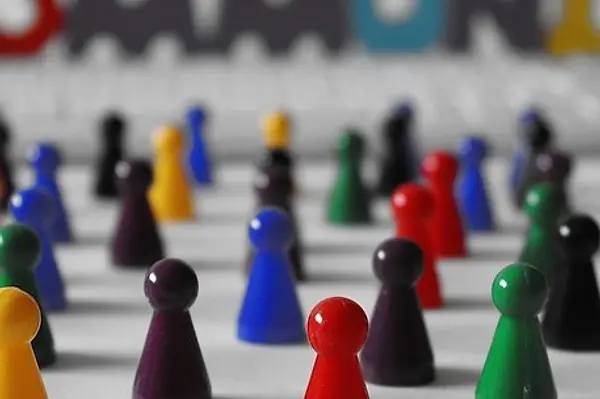 story
7 Strategies for Cultivating Classroom Community
How do we build community in our classrooms?
7 Strategies for Cultivating Classroom Community: A Webinar for Educators 
September 29th, 1:00 pm EST
Presented by Candice Chambers 
"Connections over content" is a familiar phrase to educators across the country by now. When the COVID-19 pandemic forced countries to lockdown and schools to move online in the spring of 2020, educators were urged to focus on meaningful connections with students. Many educators thrived at the challenge of cultivating a supportive and engaging virtual learning environment for their students while some struggled to recreate the magic of their classroom in a virtual space. In this session we will explore tried and true strategies for cultivating classroom community in any teaching and learning environment. Join us to learn how to start your virtual or face-to-face course off on the right foot and how to develop a social, cognitive, and teaching presence that supports community-building in the classroom.  
Learning Objectives: 
After participating in this session, learners will be able to:
Identify three types of presence in a classroom community.

Articulate the ways in which social, cognitive, and teaching presence impact the student learning experience.

Discuss strategies for cultivating a classroom community through social, teaching, and cognitive presence. 

Implement one or more strategies for cultivating community in the participant's classroom.
Watch the Recording Here
About Candice Chambers:
Teacher Development Specialist at NCSSM
Joined NCSSM in August 2012
  Since joining NCSSM in 2012, Candice Chambers has taught a variety of courses focusing on applications in forensics and health sciences. In addition to teaching, she has taken on numerous projects such as developing new curriculum, piloting new instructional technologies in the classroom, supporting school-wide professional growth initiatives, scaffolding new advising opportunities for students in distance education, and participating in the 100Kin10 2017 fellowship cohort focused on exploring the challenges that educators face in incorporating STEM activities in the classroom. Candice is passionate about organization, instructional design, professional development, and community building in education, as is reflected in her current role as Teacher Development Specialist at NCSSM. She works as a part of the Teaching, Learning, and Curriculum (TLC) team providing professional development and ongoing instructional support for teachers.   BS, Anthropology, University of Tennessee at Chattanooga MA, Anthropology, North Carolina State University Certificate, Core Public Health Concepts, University of North Carolina at Chapel Hill ​
Share this post.