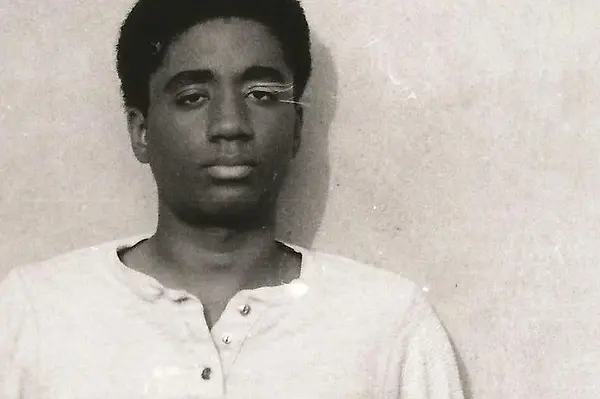 news
Writer Kola Heyward-Rotimi '16 publishes science-fiction story
Kola Heyward-Rotimi '16 recently published his first short story. He is currently working on his first novel. Photo by Karly Andreassen '16
Kola Heyward-Rotimi
Author of "The Father," recently published in Clarkesworld Magazine. Currently working on his first novel, The Queen of Gosnter.
Kola Heyward-Rotimi, a senior at North Carolina School of Science and Mathematics, can now add "published author" to his resume. His first short story, "The Father," appeared in Clarkesworld, a Hugo Award-winning science fiction and fantasy magazine, this fall. We asked Heyward-Rotimi to share a little more about the experience.
On the process of publishing, and how it feels to be a published writer:
I learned about Clarkesworld over a year ago, actually. I have been reading their pieces since I learned about the magazine, but I have only submitted once before. That was around November 2014, and I was rejected. In September of 2015 I tried again, and my piece "The Father" was accepted.
It feels amazing to be validated as a published writer. Because of how professional a market Clarkesworld is, I am now an official member of the Science Fiction Writers of America. Also being the youngest author to be published by Clarkesworld made this whole event that much more special. 
Hometown: 
Durham
Favorite class at NCSSM: 
Southern Literature
Dream job: 
Software developer
Best tip for avoiding procrastination: 
Blocking Facebook and Reddit.
Favorite food: 
Dodo (fried plantain)
Secret talent:
I dabble in cryptography.
What I'm reading right now: 
The Big Sleep, by Raymond Chandler
Read Heyward-Rotimi's short story or listen to the podcast from Clarkesworld Magazine.
Share this post.