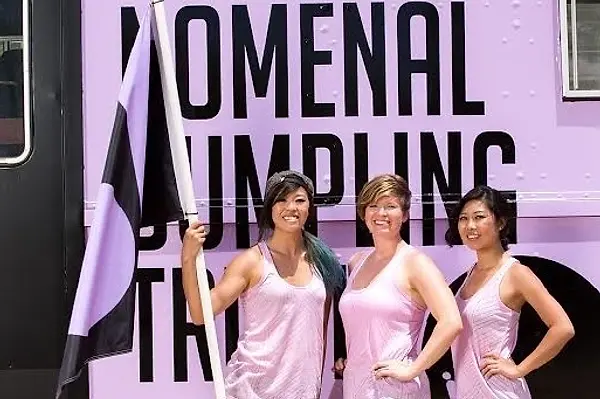 news
WRAL: Alumnae win Food Network's reality contest
Sunny Lin '06, Becca Plumlee '06, and Sophia Woo '06 won the Great Food Truck Race, which aired on the Food Network.
Raleigh-based food truck Pho Nomenal Dumpling took home the title of "Best Food Truck in America" and $50,000 during Sunday night's finale of the Food Network's "Great Food Truck Race."
The Pho Nomenal team of Sunny Lin, Becca Plumlee, and Sophia Woo — all Class of 2006 — bested Waffle Love, a  truck out of Provo, Utah, in the final episode. This season had the trucks traveling famed Route 66.
"This competition shows that Pho Nomenal has everything it takes — the smarts, the food, the innovation —to compete with other professional food trucks," Plumlee told WRAL.
Read the full story from WRAL.
This earlier story from the NC State alumni blog gives more background on how Pho Nomenal came to be.