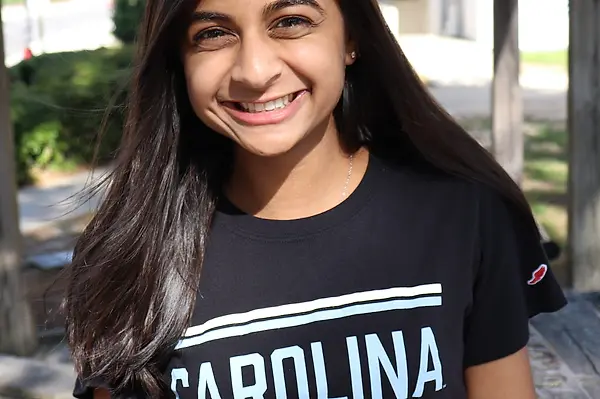 news
Why I give: Two grateful grads
"I am glad that my NCSSM experience shaped me in a positive way. Being fortunate enough to have experienced NCSSM, I want to show my appreciation and invest in the future. Some of my favorite memories here at NCSSM were actually some of the smaller ones such as spending quality time with friends over the weekend."
Selena Tieu '18 (on left in left photo above), is headed to college to pursue her interest in biomedical engineering.
During her time at NCSSM, Selena was exposed to different cultures and learned to be more open minded. She learned to be a leader through planning events at NCSSM such as cultural fests and charity balls, while her independence and maturity grew tremendously. When she realized how NCSSM helps her achieve her academic and social ambitions, making a gift to the NCSSM Foundation became her way to show appreciation for NCSSM.
— by Wenya Jian '18
"I decided to give back because NCSSM gave to me. Without supportive donors I would not have been able to participate in mentorship research at UNC, travel abroad for Mini-Term, or video conference with students in China. I want future unicorns to have the same once in a lifetime opportunities I had."
Meghana Patel '18, (right photo above) from Roxboro, NC, decided to apply to NCSSM after hearing about student opportunities such as mentorship, cultural clubs, and mini-term. She has been able to participate in mentorship by doing medical research with Dr. Matthew Cavender, a cardiologist at UNC Chapel Hill, which she will continue during her next four years at UNC. Meghana thanks donors to the NCSSM Foundation for making possible her experiences.
— by Molly Klenzak '18
Share this post.