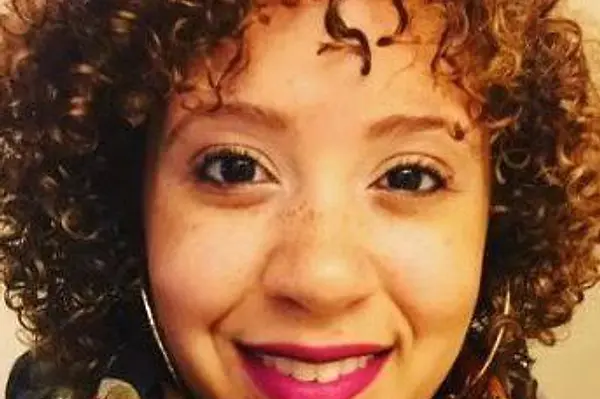 news
Why I Give: Nicole Parker '07
Nicole Parker '07 says NCSSM opened so many doors for her; now she is passionate about opening doors for others, especially underrepresented minority students and women.
If you asked 10-year-old Nicole Parker '07 what she wanted to be when she grew up, she would have said "a doctor." Why? Because she knew she loved science and mathematics, but was, as many 10 year olds are, unaware of the limitless opportunities and career trajectories in the world of STEM. In just a few months, Parker will graduate with her third degree. No, she will not be a medical doctor, but she will have her doctorate in biochemistry and molecular biology from Johns Hopkins' Bloomberg School of Public Health. So, in a way, her younger self was correct. Nicole is beyond excited about her impending scholastic achievement, which she calls the culmination of years of hard work, and she credits NCSSM with exposing her to the nuanced possibilities in a field where people that look like her are often underrepresented.
"NCSSM opened so many doors for me," says Parker. Parker, who is originally from Fayetteville, NC, enthusiastically notes the "doors" that NCSSM alumni usually reflect upon: the rigorous, science-heavy course load she took at NCSSM; her active participation in extracurricular activities that aligned with her career goals like the National Society of Black Engineers, Jr.; and her ability to expand her leadership experience as a Residential Life Assistant in her senior year. But she also notes the more unique "doors" as well. Being encouraged by former chancellor Gerald Boarman to apply for the Meyerhoff Scholars Program at the University of Maryland Baltimore County, she says, was pivotal. And had it not been for the support from Dr. Boarman and NCSSM, she is not sure she would have ever known about the program that solidified her commitment to STEM.
Parker says the Meyerhoff, which aims to increase diversity among future leaders in science, engineering, and related fields, was an important next step that allowed her to build upon the strong foundation NCSSM provided. Few undergraduate students, and even fewer high school students, are able to speak about their work in graduate-level research labs, but Parker was able to do both. And only a small percentage of those students identify as women of color, as Parker does.
That is why she gives to NCSSM, and plans on being not only a biochemist, but also an advocate. "My experiences at NCSSM, UMBC, and Johns Hopkins are ones that more underrepresented minority students should be able to have," Parker says. "That is why I plan to advocate for and support institutions that encourage underrepresented minorities and women to succeed in STEM in any way I can. It's my way of saying thank you and holding a door open for the next person."
When asked why others should give to NCSSM, her answer is simple: "No student should be without options." She went on to say, "There is nothing about education that should be limiting, and while one day I hope that all students everywhere receive the type of educational opportunities that allow them to be boundless in their thinking, I know that is what NCSSM provides. And that is why we must sustain it."
Many of the experiences Parker was able to participate in were made possible thanks to the Dr. Joan Barber Endowment to Support Underrepresented Minority Student Success, which generates funds for programs that support the enrollment, matriculation, and academic success of underrepresented minority students at NCSSM. As this endowment grows, we look forward to hearing more and more stories like Parker's.
To join Parker and the hundreds of other alumni who give to NCSSM, visit our Support page.
Share this post.