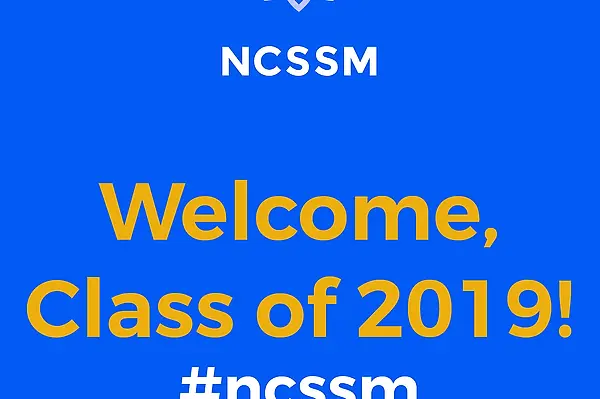 news
Welcoming the Class of 2019
The Class of 2019 represents the largest number of NC counties in a single class to date, and was selected from the largest applicant pool.
This weekend we welcomed the newest class of residential students to our Durham campus. See photos from the day here. Our newest class of online students will begin classes on August 28. Meet the Class of 2019, by the numbers.
NCSSM's Class of 2019
The Class of 2019 comprises a total of 539 rising juniors across the residential and online programs, selected from the largest pool of applicants to date. The Class of 2019 collectively represents 83 of North Carolina's 100 counties, the most counties served in a single class to date.  
Residential 
365 students
74 counties
Online 
174 students
54 counties
Share this post.