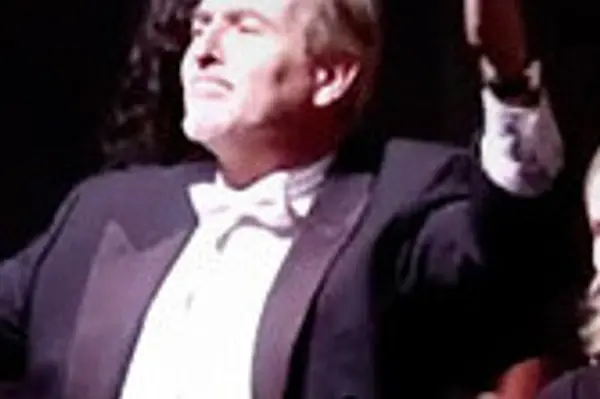 news
Students chosen to sing in honors chorus
Z. Randall Stroope, professor of music and director of choral and vocal studies at Oklahoma State University, will conduct the 2016 NC High School Honors Chorus.
Four students from North Carolina School of Science and Mathematics were named to the North Carolina High School Honors Chorus for 2016. Seniors Darvin Heo and Gayathri Raghavendra and juniors Aman Singh and Luke Simmers will rehearse and perform with the honors chorus over the weekend in Winston-Salem.
"What an incredible accomplishment! This is the first time that four of our students have made honors chorus," says Dave Stuntz, director of NCSSM's Chorale. "It's a highly competitive audition." During statewide tryouts, students have roughly five minutes to sing the prepared segment and do some sight reading in front of judges. With 120 points awarded, the difference between making the chorus or being cut can be a single point or two, Stuntz notes. "Last year we had three students audition and one student made it (Heo, as a junior). The other two were one point off."
The honors chorus will rehearse as a group for the first time for several days in Winston-Salem, beginning Saturday morning, November 5. They will perform Sunday afternoon, November 6, in the UNC School of the Arts' Stevens Center as part of the annual conference of the North Carolina Music Educators Association.
The NCSSM students have had to practice on their own the half-dozen pieces they'll perform, Stuntz notes, juggling practice times with their first-trimester exams.  "On Saturday they'll spend a colossal number of hours rehearsing with a director they don't know, then this gathering of people becomes an ensemble." 
Share this post.