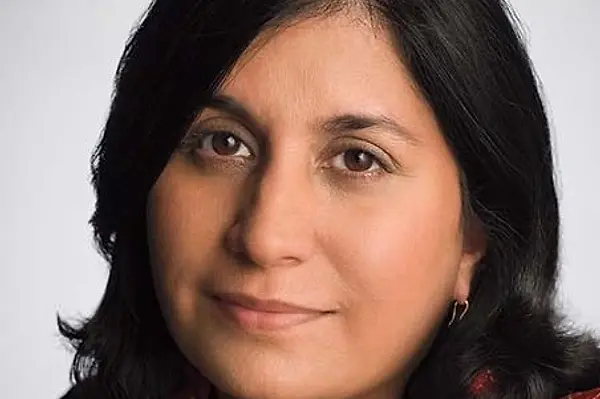 news
Social entrepreneur, science advocate Maya Ajmera to address Class of 2016
Maya Ajmera '85, president & CEO of Society for Science and the Public and publisher of the award-winning Science News magazine, will speak at the 35th Commencement ceremony of North Carolina School of Science and Mathematics on Saturday, May 28.
"We are honored to have such a distinguished graduate of our school join us as our commencement speaker," NCSSM Chancellor Todd Roberts says of the globally recognized social entrepreneur and nonprofit leader. "Maya has been a great friend to NCSSM, serving on our board of trustees but also taking part in our Lean In, Women in Science panel discussion and other activities to mentor and inspire our students."
"As an alumna and trustee of NCSSM, I am honored to be invited to speak at Commencement," Ajmera says. "This school had a profound impact on my life."
Society for Science & the Public promotes understanding and appreciation of science and the vital role that science plays in human advancement. The organization is best known for its world-class competitions — including the Intel Science Talent Search and Intel Science & Engineering Fair — which have drawn many NCSSM students over the years. Ajmera was named the organization's leader in 2014.
Ajmera brings a deep background in advocacy and social entrepreneurship. In 1993 she founded The Global Fund for Children (GFC), a nonprofit organization that invests in innovative, community-based organizations working with some of the world's most vulnerable children and youth. Under her 18 years of leadership, GFC grew from a vision into one of the largest networks of grassroots organizations working on behalf of vulnerable children. To date, GFC has awarded over $38 million to more than 600 grassroots organizations in 80 countries, touching the lives of nearly 10 million children. In addition to her significant leadership experience, Ajmera has authored more than 15 award-winning children's books and founded a children's book publishing imprint.
Ajmera holds an AB from Bryn Mawr College and a master's degree from the Sanford School of Public Policy at Duke University, where she served as a Visiting Professor for the Practice of Public Policy and as Duke's inaugural Social Entrepreneur in Residence in 2013-2014. She had previously served as a visiting scholar and professorial lecturer at The Paul H. Nitze School of Advanced International Studies (SAIS) at The Johns Hopkins University. She has received numerous leadership awards including the 2011 Henry Crown Fellowship at the Aspen Institute, the Echoing Green Fellowship, the William C. Friday Fellowship for Human Relations, and Rotary International's Graduate Fellowship.  
Share this post.