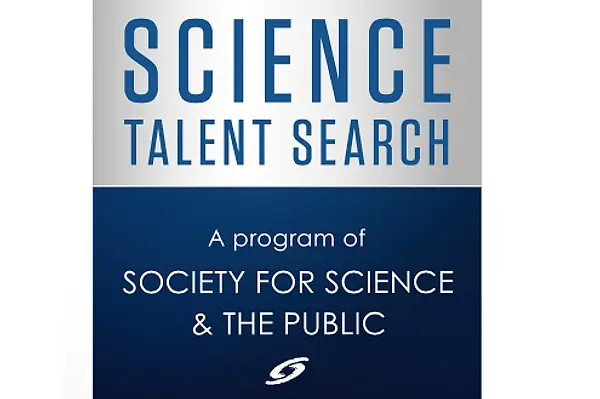 news
Six named Regeneron Science Talent Search Scholars
Six NCSSM seniors have been recognized as Regeneron Science Talent Search Scholars, taking home $2,000 each in prizes.
Six NCSSM seniors have been recognized as Regeneron Science Talent Search Scholars. Alexander Allen, Anna Clyburn, Angela Deng, Dory Li, Ana Sofia Mendez Uzsoy, and Karl Westendorff were recognized for research conducted while at NCSSM, garnering prizes of $2,000 each.
The Regeneron Science Talent Search (STS), a program of Society for Science & the Public, is the nation's oldest and one of the most prestigious pre-college science and math competitions. The program, formerly sponsored by Intel and Westinghouse, recognizes and empowers the most promising young scientists in the U.S.
The 300 Regeneron STS scholars, previously called semifinalists, were selected from over 1,700 applicants hailing from 527 high schools in 46 states and seven high schools overseas. The scholars were selected on the basis of their exceptional promise as scientists, excellent record of academic achievement and outstanding recommendations from teachers and other scientists.
This year, each scholar is awarded a prize of $2,000, double the previous year's award. The competition also awards each school with $2,000 (also doubled since last year) per scholar, to inspire more young people to engage in science.
"Congratulations to the top 300 Regeneron Science Talent Search scholars," said Maya Ajmera, president and CEO of Society for Science & the Public and publisher of Science News, and graduate of NCSSM's Class of 1985. "We are thrilled to recognize such a variety of scientific achievements and join Regeneron in welcoming these young innovators to the Science Talent Search family. We cannot wait to see where their curiosity and passion takes them." 
On the list of semifinalists, with their project titles, are:
Alexander Allen, Enhancement of Second Harmonic Generation by Localized Surface Resonance Plasmons
Anna Clyburn, Investigation of Phytoestrogens as Treatments for Estrogen-Receptor Negative Breast Cancer
Angela Deng, Growth of Representation Dimensions in Auslander-Reiten Quivers of Euclidean Quivers
Dory Li, Diblock Protein-coated DNA Nanostructures: Development and Application in Drug Delivery
Ana Sofia Uzsoy, Drastic Conditions Call for Drastic Measures: The Viability of Terrestrial Extremophiles in Simulated Martian UV Radiation
Karl Westendorff, Photocatalytic Applications of Zirconium-Based Metal Organic Frameworks
On January 24, 40 of the top 300 scholars will be named finalists in the competition. Finalists receive an all-expenses-paid trip to Washington, D.C., in March, where they will compete for an additional $1.8 million in awards, interact with leading scientists, display their research for the public at the National Geographic Society, and meet with national leaders. Winners will be announced on March 14.
Follow their journey through the rest of the competition at  https://student.societyforscience.org/regeneron-sts
Share this post.