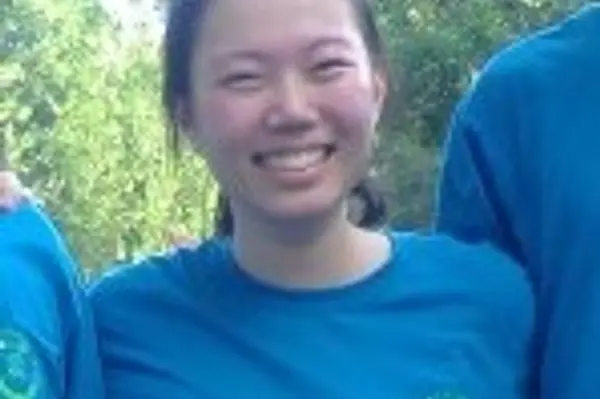 news
Senior selected for national math contest
Kelly Zhang '16, center, poses with teammates from another math contest, the American Regions Mathematics League competition.
North Carolina School of Science and Mathematics senior Kelly Zhang has been selected to compete in the 2016 Who Wants to Be a Mathematician contest. Zhang will represent Region 3 as one of ten students qualifying for the national contest.
In the Who Wants to Be a Mathematician contest, high school students compete for cash and prizes by answering multiple choice mathematics questions. The game is designed to reward good math students and give them a chance to shine in an entertaining and challenging format. Contestants qualify for the national contest based on two rounds of testing in the fall.
Zhang joins a list of NCSSM students who have competed in the contest in years past, with a student from NCSSM participating in every year of the contest but one. Previous contestants include: Bryce Taylor '11, Calvin Deng '13, Sammy Luo '14, and Michael An '15.
The national championship will be held January 7, 2016, in Seattle, WA, at the annual Joint Mathematics Meetings. Zhang and nine other students will compete for the $10,000 first prize. Each cash amount won by the contestants is matched by the American Mathematical Society, organizer of the contest, and awarded to the math department of the student's school.
Share this post.