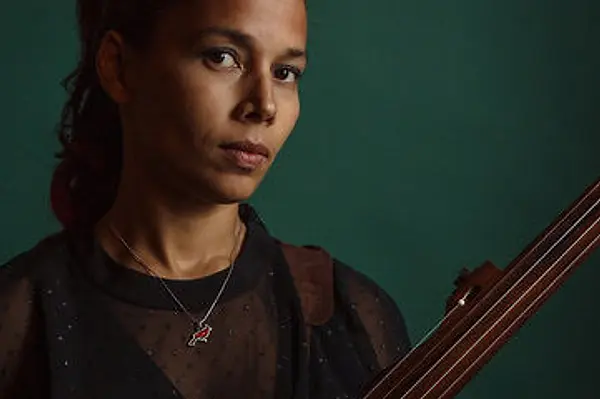 news
Rhiannon Giddens '95 receives MacArthur Foundation 'Genius Grant'
Rhiannon Giddens '95 is a 2017 MacArthur Fellow.
NCSSM alumna Rhiannon Giddens '95 has been named one of 24 recipients of a 2017 MacArthur Foundation "Genius Grant." The 2017 class of MacArthur Fellows was announced on Wednesday. The prestigious award comes with a $625,000 prize, no strings attached, to be paid over 5 years.
The singer-songwriter is no stranger to fanfare. As a member of the Carolina Chocolate Drops, she won a Grammy for Best Traditional Folk Album of the Year. In 2016, the Greensboro native received the Steve Martin Prize for Excellence in Banjo and Bluegrass and was inducted into the North Carolina Music Hall of Fame. Her first solo album, Tomorrow Is My Turn, released in 2015, garnered her nominations for both Americana Music Awards Album of the Year and Artist of the Year, as well as for the Grammy for Best Folk Album. The album won International Folk Music Album of the Year. Her second solo album, Freedom Highway, was released in 2017, and was also nominated for Americana Music Awards Album of the Year.
In an interview with Billboard music, Giddens said, "I'm thrilled to get this affirmation that what I'm doing hasn't gone unnoticed," and shared more about the award, her music, and what's on the horizon.
Read the full interview from Billboard.
Read more coverage from:
Share this post.