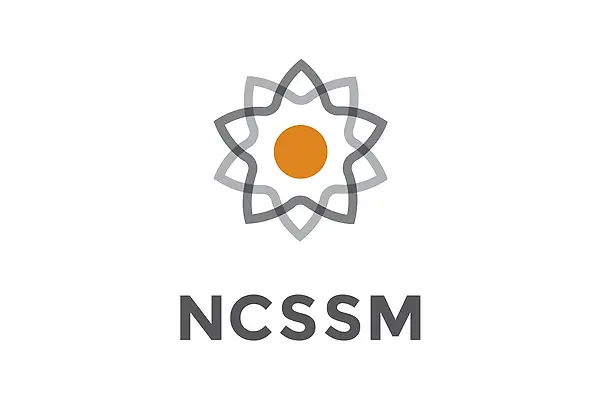 news
Q&A with NCSSM Alumni Award winners: Janora McDuffie, Lydia Coulter Kwee, and Minh Do (Part 2)
2020 NCSSM Alumni Award recipients (L-R): Janora McDuffie '95, Lydia Coulter Kwee '90, and Minh Do '85
The Alumni Awards recognize NCSSM alumni for their service to the NCSSM community and beyond.
The 2020 recipients
were announced during our virtual Alumni Weekend.
Read Part 1 here.
Janora McDuffie '95
Award:
The Henry Kuo Service Award
Hometown:
Durham, N.C. B.A., Communication Studies & Psychology, UNC-Chapel Hill (Morehead-Cain Scholar)
What are you up to these days?
I moved to Los Angeles a year after giving corporate America a try as a consultant for Cap Gemini Ernst & Young in Atlanta. For the last two decades I've been both chasing and occasionally catching up to my dreams as an actor, voiceover artist, speaker, and host. So far my biggest "claim to fame" has been playing "Social Worker Janet" on Seasons 7 & 8 on
Grey's Anatomy
and voicing several radio and TV spots for brands including McDonald's, Nike, and AT&T. I am definitely inspired by the limitless creativity and possibilities along this non-traditional journey.
On volunteering and giving back to NCSSM:
Last year my wife and I started a live entertainment company. We were thrilled to donate our services as the DJ/Emcee Duo to help bring to life the first ever NCSSM Virtual Reunion Dance Party (thanks again to the class of 1985). What originally was an "interesting" two-hour idea with a possible chance of "crash and burn" turned out to be one amazing six-hour event. There was so much creativity and camaraderie across the decades full of homemade dance floors, costumes, kids, pets, and, yes, even dance moves. I also compiled a 25th Reunion "yearbook" for my class. It was definitely a powerful way to reconnect and also see where everyone's journey has taken them.
On serving as a class Reunion Chair:
During my senior year I served as SGA President. (If I can toot my own horn for a sec… I was the first black female SGA president NCSSM ever had). I actually thought there was some kind of unwritten rule that I would assist until eternity on major milestone reunions, so when the call for class reunion chairs went out, I responded. However, I knew that I could not do it alone. This award and the success of our 25-year reunion would not have been possible without the partnership of my fellow 1995 co-chairs, Kim Glenn and Elizabeth DeStephens.
Is there a memory that, when you think of NCSSM, frequently comes to mind?
I can't narrow it down to just one, but I can definitely give you my top three:
Singing in the Gospel Choir, especially when we entered the Quaker Oats "Voices of Tomorrow" competition.
Special Projects Week traveling to Washington, D.C., and being in the studio audience of Teen Summit on BET.
All the friendships and good times with the girls of First Beall my junior year.
What would you tell your 16- (or 18-)year-old self, if you could?
Be fully present. I loved being from Durham, but there was a part of me that always felt torn between two worlds. I would tell teenage Janora to fully jump in and embrace the full NCSSM experience.
Lydia Coulter Kwee '90
Award:
The Henry Kuo Service Award
Hometown:
Greenville, N.C. B.S., Biology/Pharmacology, Duke, 1994 M.S., Cell & Molecular Biology, Baylor College of Medicine, 1996 Ph.D., Biostatistics & Bioinformatics, Emory University, 2008
What are you up to these days?
For my day job, I'm lucky to work as a biostatistician at Duke — my graduate work was in statistical genetics, and now I get to work with metabolomics, proteomics, and all the other -omics, mostly in the context of cardiovascular diseases. I love that I'm constantly having to learn about new fields in order to do my work, although I wouldn't mind *occasionally* feeling like I actually knew all about something. I especially enjoy helping mentor clinical trainees in our group as they learn how to do research. Pre-pandemic, I spent my free time playing my violin with the Durham Medical Orchestra and volunteering, mostly with voting rights groups; lately, it's been a lot of reading, cooking, and dog walks instead.
On volunteering and giving back to NCSSM:
My time at NCSSM profoundly changed my life — it opened my eyes, challenged me, showed me that my stubbornness could be used for good, and introduced me to people and teachers I cherish to this day. (Mr. Matros would have marked all of that as "cliche'" in green pen, but it's true.) I couldn't be more grateful for the experience, and have always wanted to find a way to continue to be part of the community and give back in some way. When my daughter was accepted at NCSSM a couple of years ago, I was eager to pitch in wherever I could, especially since we were local — selling concessions at games, volunteering at Discovery Days, and helping with the Employee Appreciation Lunch and the graduation reception. It was a treat to be able to help current students some, and to see both the constancy and the change at the school.
On serving as a class Reunion Chair:
I don't remember exactly how it happened, but I'm guessing that [Director of Constituent Relations] Kim Logan suggested that I volunteer, and I do whatever Kim says! Working with her, both as an alum and as a parent, is a joy — she is a gift to the school. It was definitely a challenge to try to help plan NCSSM's first (only?) virtual reunion, but I especially loved getting to know the other alums on the committee and hearing their clever approaches to creating connections in such an odd situation. I'm so proud that it was successful and inclusive — and hope that we can keep some of the new ideas as part of future in-person reunions.
Is there a memory that, when you think of NCSSM, frequently comes to mind?
It's hard to pick just one! Mostly I think of all of the time I spent sitting in the Ground C hallway, talking with friends — amazing women who I still consider family now. That, and going to the state fair with a tennis ball on a string and a protractor, and trying not to throw up.
What would you tell your 16- (or 18-)year-old self, if you could?
To be more confident and trust the journey. At the time, every decision felt momentous and perilous, but I look back over my somewhat circuitous path to my current life — and I wouldn't change a thing, or skip any of the detours I made.
Minh Do '85
Award:
The Virginia Wilson Outstanding Alumni Volunteer Award
Hometown:
Durham, N.C. B.A., Accounting, NC State University, 1992
What are you up to these days?
I'm self-employed and semi-retired. Prior to that, I was in the financial and IT audit field for over 25 years. Currently, I enjoy renovating my house, working out, doing volunteer work, and following Wolfpack sports. I used to go to the NCSSM gym to play basketball but stopped due to COVID. I am looking forward to going back when the pandemic is over. I am planning to do quite a bit of traveling also.
On volunteering and giving back to NCSSM:
I have been helping to organize the last three reunions for my class, so inevitably I would be involved with it this year. The goal each time is to get the most classmates to come to the reunion, which would enhance everyone's reunion weekend experience. The process is to find and notify the classmates about the reunion dates and activities by social media or other means. The payback for me is I get to reconnect with many classmates and find out what is going on with their lives. The fundraising is simply the byproduct of a well-organized reunion with a large number of classmates attending.
On serving as a class Reunion Chair:
I am one of three Reunion Chairs for my class. Cindy Stubbs and Michele Jones were the other two chairs. We saw organizing the school's first ever virtual reunion as an unknown but a big challenge. We enjoyed the opportunity to work with and collaborate with the Reunion Chairs from all the reunion classes. I used my experience from organizing previous reunions to suggest activities that would bring the most classmates. One activity that did well to attract alums from all classes was the virtual dance party. Overall, I think the first virtual reunion went well and attracted geographically challenged alums who normally don't attend.
Is there a memory that, when you think of NCSSM, frequently comes to mind?
No particular memory comes to mind. The school was brand new so we did not know what to expect, so I felt my classmates were very close because of that. Lots of great memories including facing the challenges of the rigorous classes, gym lock-ins, the haunted house, impromptu street dances, pick-up basketball at E.K. Powe, Sadie Hawkins dance, prom, and delicious cafeteria food.
What would you tell your 16- (or 18-)year-old self, if you could?
Definitely take the time to enjoy the experience at NCSSM as two years go by very quickly. Before long you are busy in college, working, or raising a family; you will look back at your time at NCSSM with fondness and wish you could go back. Go outside your comfort zone and get to know as many classmates as possible. I correspond with many NCSSM people today that I hardly knew during my time at the school.
Share this post.