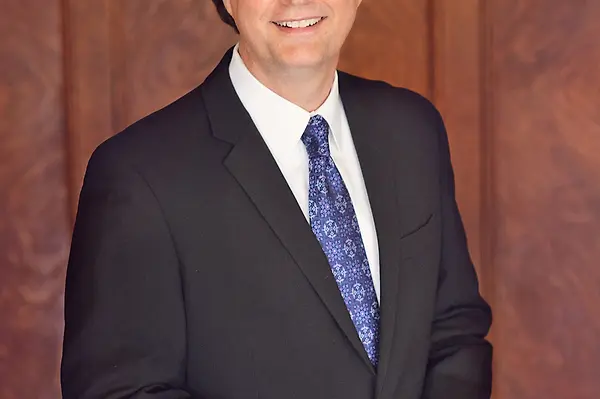 news
Phillip Riggs wins Grammy Music Educator Award
Music instructor Phillip Riggs was named the 2016 GRAMMY Music Educator of the Year.
North Carolina School of Science and Mathematics music instructor Phillip Riggs has been named Grammy Music Educator of the Year by the GRAMMY Foundation and the Recording Academy. The announcement was made this morning on the CBS Morning Show.
The Music Educator Award was established to recognize current educators who have made a significant and lasting contribution to the field of music education. The winner receives a $10,000 honorarium and a $10,000 grant for his or her school, and is flown to Los Angeles to receive the award and attend the Grammy award ceremony. The ten finalists, as well as their schools, each receive a $1,000 honorarium.
"This award is a tremendous honor for Phillip and a wonderful tribute to his work as a teacher and his tremendous leadership in supporting music education in our state and nationally," says NCSSM Chancellor Todd Roberts. "I want to thank the Grammy Foundation for their support for music education in schools by recognizing a truly fantastic music educator!"
Riggs was chosen out of more than 4,500 nominations from across the nation. Sarah Bean Stafford, a former student of Riggs and now a music educator herself, nominated him for the award. "There is no greater recognition than being nominated by a former student who is now a successful music teacher," Riggs told the GRAMMY Foundation. "My efforts to foster music education in North Carolina really stand on the shoulders of numerous students, parents, peers, administrators, and communities that value quality music in our society."
Riggs has taught at North Carolina School of Science and Mathematics since 2008, and formerly taught music in Davidson and Forsyth counties, teaching at Tyro Middle School, Ledford Middle School, and Ledford High School. Riggs also served as the first band director and fine arts chair at Reagan High School. In addition to teaching, Riggs has served in state and national music education leadership posts for much of his career. He served as coordinator of the NAfME National Wind Ensemble at the Kennedy Center in Washington, D.C., is a past president of the North Carolina Band Directors Association, served as chair of the state's High School All-State Band for 10 years, chaired the NC Music Educators Association's technology committee, and created an NCMEA mentor committee for new teachers.
Riggs was described as "characteristically modest" by Elizabeth Moose, dean of humanities at NCSSM, and has proven that statement true throughout the nomination process for the award, preferring to highlight the importance of music education as well as the work of others in the field. In an announcement on being named a finalist, Riggs was quoted by Fox 8, saying, "Regardless who wins, I am grateful to the GRAMMY Foundation for shining a spotlight on music education and the thousands of music teachers that do great work in the classroom every day," he said.
Read about Riggs being named a Grammy finalist.
Read about Riggs being named a Grammy semifinalist.
Share this post.