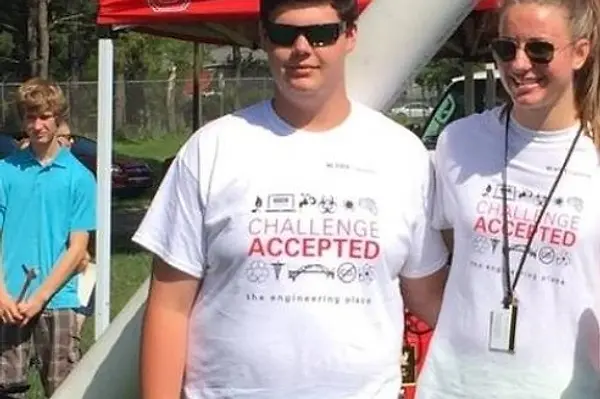 news
N&O: Bowker '16, emerging entrepreneur
Adam Bowker, left, poses with other high school students this past summer at an aerospace camp at N.C. State.
Reporter Sam Newkirk, in his News and Observer "Thumbs Up" profile of Adam Bowker '16, writes of the student's keen interest in drones and other business ideas. Bowker won a grant from the Bowman-Brockman Endowment, the fund created by Jud Bowman '99 and Taylor Brockman '99 to encourage student research projects and business ideas. Bowker, from Clinton, NC, received $300 to build a sophisticated quadcopter drone from scratch.
Biology instructor Jon Davis has served as Bowker's mentor. "When you put it together from component parts, you learn much more about how it works," Davis said about the drone.
Bowker's plans for the drone include aerial photography for everything from real estate to sporting events and agriculture.