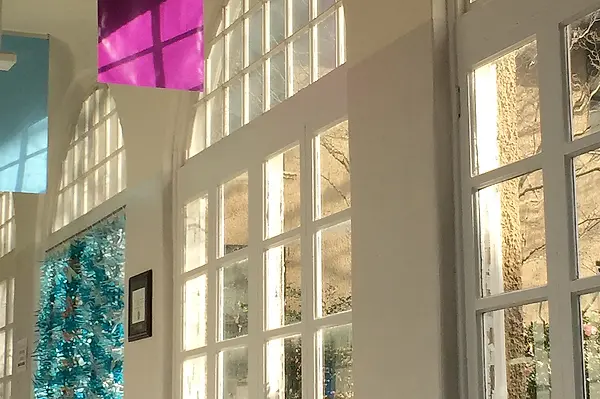 news
NCSSM receives $46 million in new investment from final state budget
The NC General Assembly on Nov. 18 approved a 2021-2023 biennium budget that NC Governor Roy Cooper immediately signed into law. The budget allocates more than $46 million to NCSSM, funding mission-critical Durham facility upgrades, Morganton construction completion, and Morganton start-up operations required to enroll the first class of 150 students next fall. The measure also includes compensation increases for NCSSM and all state employees and tuition awards for NCSSM graduates choosing to attend UNC System institutions.
The Current Appropriations Act of 2021 (also, see the Joint Conference Committee Report) fully funds NCSSM's biennium budget priorities as well as other important initiatives, including:
Four-year UNC System tuition grant for NCSSM and UNCSA high school graduates who enroll in system universities, retroactive to Class of 2021

Employee compensation

5% raises over the biennium (consistent for all state employees and teachers)

One-time bonus awards of $1,000 ($1,500 for state employees and teachers earning less than $75,000 a year)

NCSSM-Morganton funding, including a total of $6.43 million (recurring) and $1.68 million (non-recurring) for NCSSM-Morganton  

Repairs & renovations and new construction funding

$25.75 million for Durham campus repairs and renovations

$12 million for Morganton campus construction completion

NCSSM-Morganton building reserves

$1.36 million of pandemic relief funding 
AP testing fees paid for NCSSM and UNCSA high school students, equitable with other NC public school students
Although this budget is now law, it will take several weeks if not into the new year before funding is deployed for these purposes. For instance, employee bonuses will be distributed before the end of December, but it will be late January before pay increases retroactive to July 1, 2021, can be implemented. In the case of UNC Tuition Grants and AP Testing Fees, it has not yet been announced how and when these funds will be administered. We will share more information when it becomes available. 
Since 2017, including NC Connect bond allocations and subsequent appropriations for NCSSM-Morganton construction, NCSSM has received nearly $128 million in focused public investment to grow our statewide educational mission. A $50 million private fundraising campaign has thus far added more than $30 million to that total. Such targeted financial investments create measurable economic returns, with a 2020 study indicating that the institution and its alumni residing in NC contribute at least $1.3 billion to the state's economy on an annual basis. 
"We were founded 40 years ago with both public and private funding support," observed Todd Roberts, NCSSM Chancellor. "We remain incredibly grateful for the enduring support of our elected officials and philanthropic community at this pivotal point in our history when we are called to serve the next generation of talented NC students within the context of a rapidly changing economy and advances in technology, such as artificial intelligence and biotechnology, that challenge all of us to realize our highest human potential."
NC State Senator Ralph Hise, a 1994 NCSSM alumnus from Mitchell County, considers the appropriations as wise investments in our state's future.
"The NC General Assembly recognizes the value and role of NCSSM in our educational ecosystem," he said. "It is so important that we extend excellent educational opportunities to all students, including top students, throughout every corner of our state. NCSSM has done that for 40 years through its residential and virtual learning programs in Durham and collaborations with hundreds of schools statewide, and will soon expand that service through another location in Morganton, in the western region of our state. It's a great example of educational innovation that earns our state worldwide recognition. And it's a great investment in our state's future."