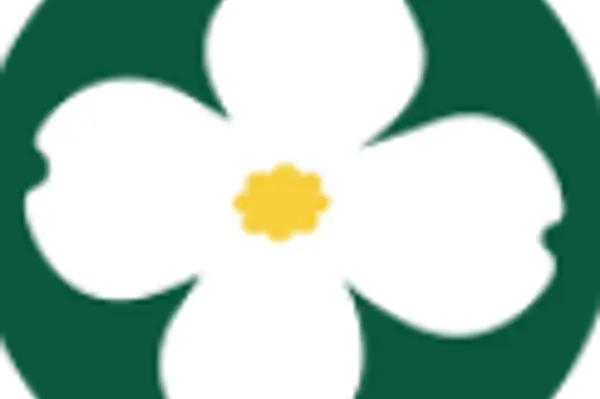 news
NCSSM-Morganton Receives Major Grant from Dogwood Health Trust
The North Carolina School of Science and Mathematics announced today a $1 million grant from Dogwood Health Trust to provide capital and operating support for the school's new Morganton campus opening in 2022, and expand access to STEM programming for students in grades 5-12 throughout Western North Carolina. NCSSM was founded in 1980 and is an internationally recognized leader in high school STEM education and a member of the University of North Carolina System. Dogwood Health Trust, established in 2019, is dedicated to dramatically improving the health and well-being of all people and communities in the 18 counties and the Qualla Boundary that comprise Western North Carolina.
"Dogwood is honored to be among those who have invested in the new Morganton campus of the NCSSM," said Dr. Susan Mims, interim CEO for Dogwood Health Trust. "Deeply investing in education is a primary goal for Dogwood Health Trust and NCSSM is an exceptional partner to help Western North Carolina realize the vision of a region of lifelong learners."
"NCSSM and Dogwood Health Trust share a set of common values when it comes to creating equitable and inclusive educational opportunities for all students," said Kevin Baxter, Vice Chancellor and Chief Campus Officer for NCSSM-Morganton. "This grant will enable us to bring the NCSSM experience to hundreds more students each year, not only in our Morganton residential program but also through STEM courses and experiences across Western North Carolina."
In addition to providing critical funding to support construction of the new Morganton campus, grant funds will be used for programmatic support for summer programming in 2022 and 2023.  These funds will help students in grades 5-12 across Western North Carolina access a range of exploratory learning opportunities through advanced STEM programs.  Funds will also enable a landscape scan of Western North Carolina that will propose high-impact practices to efficiently deliver educational programming for this region in the years ahead.
"The young people of this region are absolutely our most precious and valuable resource," said Dr. Ereka Williams, Dogwood's Vice President of Impact for Education. "Dogwood is thrilled to have not only invested in the expansion of the Morganton campus, but the expansion in access to STEM programming for students in our more rural communities in the region.  We are inspired by the jobs that will be created, the additional resources that will be leveraged, and the ability of NCSSM to prepare more students in Western North Carolina for the expected growth in STEM occupations."
NCSSM-Morganton promises academically-talented students from anywhere in North Carolina the opportunity to study advanced classes with accomplished faculty and mentors in science, technology, engineering, and math. Recognizing the contributions NCSSM has made in its four decades of educating business leaders, entrepreneurs, and even astronauts, stakeholders from across the state see NCSSM-Morganton as a catalyst for economic development. The school is forging innovative partnerships in the western part of the state that are helping to develop the campus and curriculum through monetary donations. 
Dogwood Health Trust's $1 million grant represents a significant step toward finishing out the campaign to complete construction of the new Morganton campus. The gift also puts the total amount raised for the new campus at more than $10 million since 2017. 
NCSSM offers an innovative and immersive growth experience for North Carolina's brightest minds. The new campus will provide living and learning space for 300 academically-talented students from across North Carolina and increase distance education and summer learning opportunities for many more, extending NCSSM's world-renowned academic programs beyond its original home in Durham. NCSSM is the only high school among the 17 campuses of the UNC System and will be the first program of its kind anywhere with two physical locations.
For more information about the development of NCSSM-Morganton, including information about the capital campaign, visit ncssm.edu/morgantoncampus.
###
About NCSSM: The North Carolina School of Science and Mathematics is a world-class public high school with statewide reach offering students the skills and knowledge to design their own future. Specializing in science, technology, engineering, and math, we challenge talented high school juniors and seniors from across North Carolina through a residential program on our historic campus in Durham — and beginning in 2021, on our second campus being built in Morganton. Our extensive online program and summer offerings extend our impact to every corner of the state and to younger students. We give back to our communities through the time, talents, and resources of our world-class educators, dedicated staff, and students. Founded in 1980 as the first of its kind, NCSSM has become the model for 18 such specialized schools around the globe. Our 11,000-plus alumni include local and global leaders in medicine, technology, commerce, education, and the arts, a community of problem solvers who build a brighter future.
About Dogwood Health Trust: 
Dogwood Health Trust is a private foundation based in Asheville, North Carolina with the sole purpose of dramatically improving the health and well-being of all people and communities of 18 counties and the Qualla Boundary in Western North Carolina. Dogwood Health Trust focuses on innovative and equitable ways to address the many factors that contribute to overall health and wellness, with a focus on housing, education, economic opportunity, and access to care and health resources. Dogwood Health Trust works to create a Western North Carolina where every generation can live, learn, earn and thrive, with dignity and opportunity for all, no exceptions. To learn more, please visit www.dht.org.