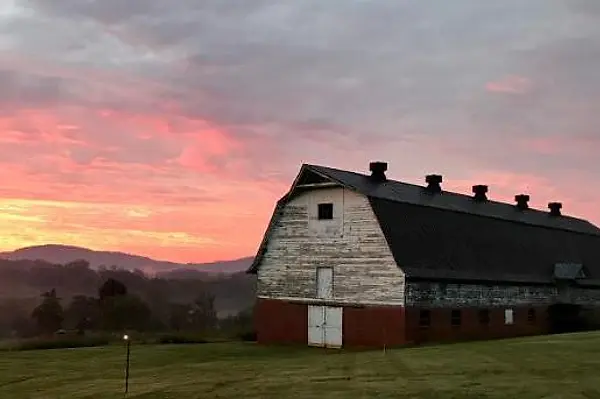 news
NCSSM kicks off 'Barn Raising' campaign for new Morganton campus
The North Carolina School of Science and Mathematics announced the kickoff of its NCSSM-Morganton Barn Raising Campaign, aiming to raise $3 million in private donations from regional stakeholders that will support the construction of its new campus including the renovation of a historic cattle barn on the site — a key landmark  of the new campus slated to open in 2021.
This second NCSSM campus, being built on a ridgeline in Morganton near Interstate 40, will feature adaptive renovations of four buildings including the cattle barn, a regional icon. Built in 1940, it is being revitalized as a multipurpose space to host large school events as well as activities for the local community. With commanding views overlooking the South Mountains, the barn presents an idyllic locale to host everyday gatherings and momentous occasions.
"The barn will signify arrival to our new campus while also celebrating the rich history of this beautiful region," said Kevin Baxter, NCSSM director of western campus planning. "We are so grateful for the ongoing support of the local community, and the barn represents that spirit of partnership and regional engagement."  
NCSSM-Morganton has realized $73 million in construction funding from the state and now needs additional investment from companies, foundations, and individuals to complete the campus master plan. Key supporters will be recognized in and around the barn and through donor societies. These critical gifts will empower NCSSM to deliver on the vision of providing facilities comparable to the Durham campus while strengthening the school's connection to the communities of western North Carolina. The Barn Raising Campaign is a first step toward a goal of $10 million in private donations needed to complete the Morganton expansion and as a key component of a larger comprehensive campaign.
Share this post.