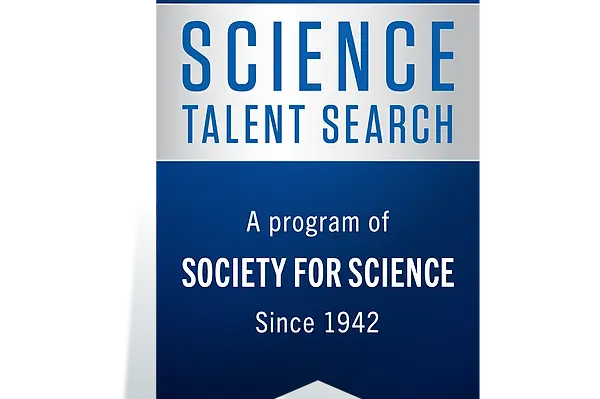 news
NCSSM continues outstanding run in prestigious Regeneron science competition
NCSSM-Durham has more finalists in this year's Regeneron Science Talent Search competition than any other school.
Once again, NCSSM seniors have distinguished themselves in the nation's oldest and most prestigious math and science competition, with four NCSSM-Durham students named among the 40 finalists in the 2023 Regeneron Science Talent Search. This is more than any other school in the competition this year, and follows closely on the heels of NCSSM topping all other schools in the competition with 10 NCSSM-Durham students and one NCSSM Online student recognized among 300 Regeneron Science Talent Search Scholars. This year's Finalists and Scholars were drawn from an applicant pool of nearly 2,000 students representing more than 600 high schools across 48 states, Washington, D.C., Puerto Rico, and four other countries. Per a news release from the non-profit Society for Science, which owns and manages the competition, Finalists were selected "based on their projects' scientific rigor and their potential to become world-changing scientific leaders." "Congratulations to an exceptional group of Regeneron Science Talent Search 2023 finalists," said George D. Yancopoulos, M.D., Ph.D., Co-founder, President and Chief Scientific Officer of Regeneron, and a 1976 Science Talent Search finalist and top winner, in the press release. "Inspiring and equipping the brightest minds to take on the world's most pressing issues is one of the most important ways we can ensure the scientific advancements necessary to better our society. We know the future is bright for these young scientists and are excited to see the positive impact they will make." Maya Ajmera, President and CEO, Society for Science and Executive Publisher, Science News, and a 1985 graduate of NCSSM herself, also congratulated the Finalists. "We are thrilled to welcome this inspiring and highly talented class of Regeneron Science Talent Search finalists," she said. "I am certain these extraordinary students will be following in the footsteps of our many accomplished alumni who are the forefront of breakthrough discoveries. The 2023 finalists will be using their leadership, intellect, creativity and STEM skills to solve our world's most intractable challenges." Over the last 10 years, North Carolina has had 99 students named Science Talent Search Scholars. Of those, 78 have been NCSSM students. Only two other schools over that timeframe have had more. In fact, NCSSM as a school has bested 43 entire states with its number of Scholars in the last decade. That NCSSM has produced so many scholars is a testament not only to the passion of its students, but to the dedication of their mentors and the commitment of the state to ensuring that NCSSM has the tools necessary to respond to such a need for advanced instruction. "This recognition by Regeneron and Society for Science is extraordinarily meaningful," says Amy Sheck, NCSSM's dean of science. "A tremendous amount of hard work, time, thought, and frustration go into research projects. I congratulate the students for having the perseverance to bring their research projects to fruition, and I am proud of their mentors in the Science Department who have skillfully guided and supported them." The competition will conclude March 9-15 with a rigorous final evaluation in Washington, D.C., where more than $1.8 million in awards await. The NCSSM Scholars' and Finalists' names and achievements will be added to a large graphic in the Durham campus's First Reynolds Breezeway celebrating NCSSM students' performance in the competition since the school's founding. NCSSM-Durham's Regeneron Science Talent Search Finalists are: Kamisi Adetunji Angela Chen Linden Chi James Oziomachukwu Chidubem Obi In addition to the above, these NCSSM students were named Scholars in this year's competition:
NCSSM-Durham
Mariam Abdelbarr Archita Khaire Minseok Eli Park Keshav Varadarajan Adi Vatsavai Ganning Xu
NCSSM-Online
Arya Gupta Click
here
to see the press release from Society for Science announcing the finalists.