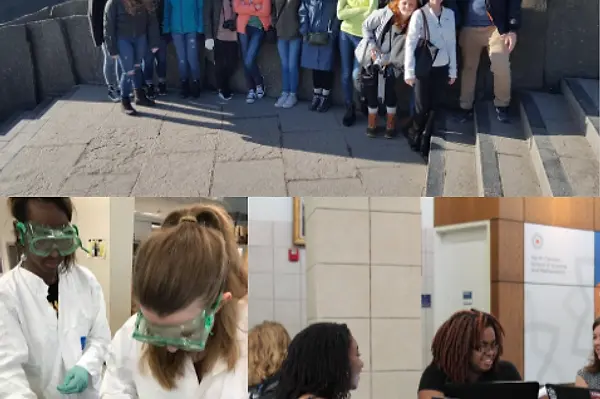 news
Mini-Term 2018: unique topics, in-depth exploration
Each year, students explore topics outside the regular curriculum during Mini-Term. The photos above represent just a small sampling of their adventures this year.
Each spring, Mini-Term offers students at North Carolina School of Science and Mathematics the chance to explore unique topics in-depth. The eight- to ten-day session, which falls between second and third trimesters each year, allows students the opportunity to engage in educational experiences outside of the regular curriculum and classroom context.
During Mini-Term, students can choose to participate in either a specialized mini-course designed by NCSSM faculty/staff, or pursue an educational project of their own design with the help of a faculty/staff sponsor. The range of project topics each year represents the diversity of interests and talents of NCSSM's students. Topics cover every STEM discipline (science, technology, engineering, and math), as well as a full range of humanities topics, including fine arts, social science, history, and more. Some students pursue projects on NCSSM's campus, often paired with visits to area universities, research facilities, non-profits, art studios or music facilities for activities related to the course. 
Many students also spent time off campus during Mini-Term, participating in projects based in other locations or traveling to other locations in the U.S. to study particular topics. Other groups travel farther afield, with international trips to places from Costa Rica to Morocco. At the end of Mini-Term, students present their work during a community sharing session on campus.
During Mini-Term 2018, students learned about glassblowing and electronic music; explored topics related to genetics, microbes, physics, and engineering; hiked the Appalachian Trail and traveled to places like the American Southwest, Costa Rica, Italy, Greece, China, Iceland, and Morocco.
See a full album of photos from Mini-Term on our Facebook page.
Mini-Term is made possible in part by charitable gifts to the NCSSM Foundation. Thanks to the generous support of our donors, who help foster the excitement of discovery for these students. 
Share this post.