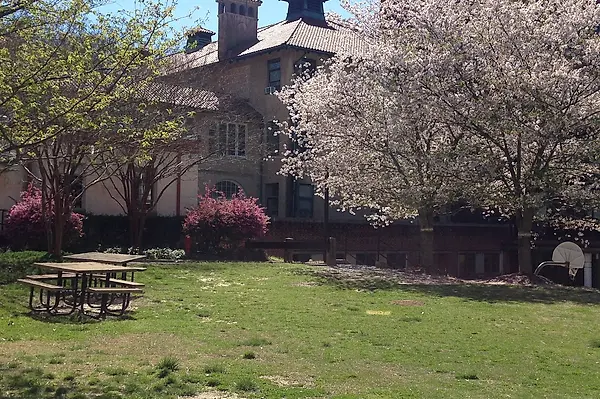 news
Matching funds sought for solar panel pilot project
NC GreenPower has awarded North Carolina School of Science and Mathematics conditional grant funding of up to $20,000 to install a solar panel demonstration project on our Durham campus.
The total amount of grant funding will be contingent upon matching funds contributed to the NCSSM Foundation in support of sustainability initiatives as well as the optional participation of the State Employees Credit Union Foundation. Altogether, this financial support would fund a 3-5 kilowatt solar panel installation.
Currently, the NCSSM Foundation is seeking $10,000 to $15,000 in matching funds for the solar panel project, which would be installed atop our bike shed in the central part of campus. In addition to serving as a functional example of our campus commitment to environmental sustainability, the installation and associated instrumentation would also be available to instructors and students for academic purposes. The project would also serve as an accessible educational exhibit about sustainable power generation for the thousands of students and dozens of school groups who visit the campus each year during our admissions process or for academic competitions or symposia.
Prior to his retirement, Steve Warshaw, former vice chancellor for academic programs, worked tirelessly to make NCSSM a showcase of sustainability within the UNC system. Warshaw continues that work as a volunteer now. He is energized by the positive impact of this demonstration project and other larger initiatives, such as a performance contracts for LED lighting conversion and HVAC equipment, can have on the institution's energy footprint and overall use of resources.
"It's a great time to think about sustainability, and what better place to be doing that than with students of this age, high school. You can still really affect them," Warshaw says. "This would be a place where you could really make a big difference without a huge [financial] input."
Throughout April, Earth Month, NCSSM focused on fundraising specifically for sustainability initiatives. "More money allows you to do things that are more visible, like the solar panels, that make a statement about our commitment to using resources sustainably, and that we are investing in those things," Warshaw says. "I would like to see a lot of our alumni saying, 'I support this, and I'll send you some money!'"
Join Dr. Warshaw and
make your gift
today in support of sustainability at NCSSM. Choose "Sustainability Initiatives" in the drop-down menu as your designation. 
Share this post.