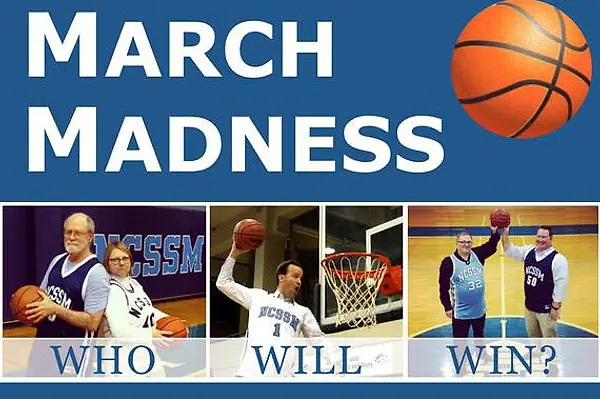 news
March Madness: 21 reasons to give to NCSSM
At North Carolina School of Science and Mathematics, competition is well and alive! Each year, alumni classes compete against one another in a participation-based giving challenge–our very own March Madness. Between March 1 and April 2 this year, every alumni gift will count toward their class, with the winner being crowned March Madness Champion. This year's competition is already in full swing, but there is still plenty of time to get in the game, and many reasons to give in support of the NCSSM experience.
With just 21 days until March Madness concludes, we're highlighting 21 different reasons why you may want to give in support of NCSSM. Or, maybe you just want to make sure your class wins March Madness. Either way, make your gift by April 2 to help your class advance in the standings. See how the classes currently stack up.
Reasons to give to NCSSM:
1. Science and Math made a difference in your life.
2. NCSSM provides an unparalleled quality of education to students across North Carolina.
3. To make sure NCSSM has the funding it needs to ensure future generations of North Carolina students are able to benefit from the NCSSM experience.
4. The NCSSM Foundation is a 501(c)3, so your gift is tax-deductible.
5. Retaining top faculty means keeping salaries competitive. The Foundation helps cover portions of faculty salaries to remain competitive in the market.
6. You care that every student is able to participate in NCSSM's plentiful programs and student activities.
7. NCSSM's academics helped prepare you for college, and you want to support that same opportunity for others.
8. You want to support the other half of the NCSSM experience–life outside the classroom!
9. Employees need to keep learning too! The Foundation supports professional development for faculty and staff.
10. You want to honor or remember a classmate, faculty member, or parent.
11. To help keep NCSSM beautiful — the Foundation supports grounds maintenance, renovations, and new furniture.
12. Whether academic or athletic, the Unicorns need your support to bring it to competitions across the state, nation, and sometimes the world!
13. To ensure that NCSSM reaches even more students across North Carolina, by supporting NCSSM-Morganton.
14. Every week, students leave campus to participate in research at institutions across the Triangle. Make sure they have buses to get them there!
15. You want your name on the March Madness All Stars page or donor wall.
16. The Foundation ensures our Science Department has the materials they need–everything from beakers to dissection specimens.
17. Making a gift is easy and makes a big difference. Donate online in less than 5 minutes!
18. You believe in funding the margin of excellence that makes NCSSM what it is, such as allocating funds to create a new program, like Engineering and Computer Science.
19. Jon Miller, Joe Liles, or another faculty member impacted your life while at Science and Math.
20. You have pride in being a Unicorn for life!
21. Athletics were a highlight for you. Or you love to brag about NCSSM's undefeated football team!
Share this post.