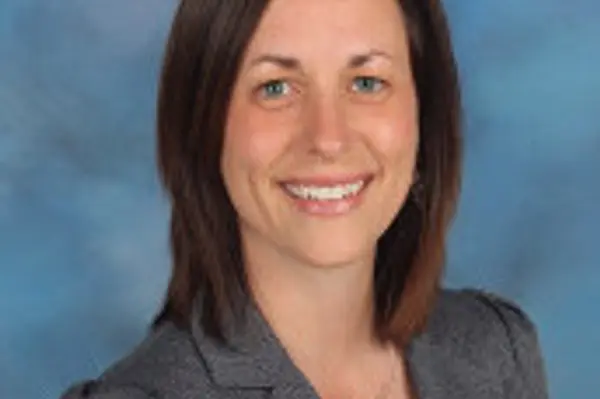 news
Katie O'Connor named new vice chancellor
The Board of Trustees of North Carolina School of Science and Mathematics today named Dr. Katherine "Katie" O'Connor as the school's new Vice Chancellor for Academic Programs. O'Connor officially joins the school on June 30, 2015, following the retirement of Dr. Steve Warshaw.
O'Connor comes to NCSSM from her current post as Associate Dean for Academic Programs in the Honors College at East Carolina University and as a tenured professor in ECU's College of Education. She has focused her scholarship on gifted education and curriculum instruction. She led the development of the East Carolina Scholars Program and was an integral member of the team that built ECU's Honors College to its current status as one of the school's preeminent programs.
O'Connor earned a master's degree and a doctorate in Curriculum and Instruction from University of North Carolina at Chapel Hill. She received a bachelor's degree from Catawba College. Her many awards and honors include the 2009-2010 UNC Board of Governors Distinguished Professors Teaching Award and the East Carolina University Scholar-Teacher Award that same year.
"Dr. O'Connor's colleagues describe her as a person of great integrity, an effective and engaging leader, and an outstanding communicator and collaborator," says NCSSM Chancellor Todd Roberts. "I believe that she will serve as an outstanding leader and member of the NCSSM community, and I look forward to this opportunity to work with her."
"I'm ready for a new challenge in my career," O'Connor says of her appointment. "I'm excited about the opportunity to work in innovative and creative ways with many constituent groups, from students, faculty, and staff, to alumni, parents, and friends of the school."
She has known about North Carolina School of Science and Mathematics since her own middle school and high school days in Hillsborough, O'Connor says. As a member of the Orange High School soccer team, she played on the NCSSM fields. "There was a lot of press back then about this bold and pioneering school. Creating the school to serve gifted students was a cutting-edge decision and the state supported it as a hub of innovation," O'Connor says. "And in my current position at ECU, we are always excited to recruit NCSSM students to the Honors College; they are consistently excellent students."
O'Connor taught for eight years in Orange County Schools before entering higher education administration. She doesn't see a large distinction between the two roles of teacher and administrator, she says. "Both roles are about developing relationships with people." Her new role will center around working with groups of people who know that "students come first, and faculty members need to be supported. Everything else will fall into place after that."
The new vice chancellor plans to move her family — husband Colin, a university fundraiser, and daughters Delaney and Brogan — to the Durham area over the summer.