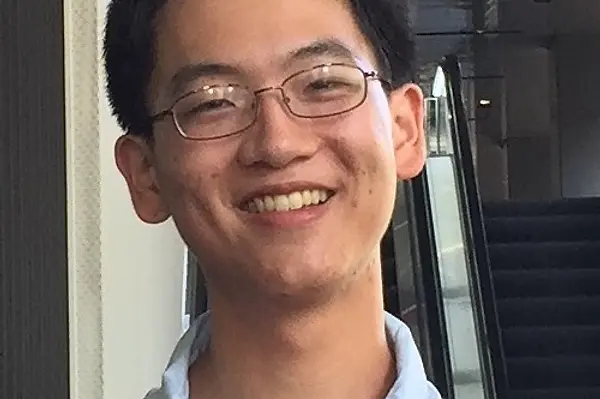 news
Joshua Dong '17 advocates for sustainability on a global stage
Joshua Dong 
Author of essay on whether sustainable cities are possible, and one of two US finalists in an international essay competition. Dong will travel to Dubai, United Arab Emirates, in April, as an invited guest at the Trust for Sustainable Living Debate and Award Days. 
Joshua Dong may only be a junior at North Carolina School of Science and Mathematics, but his writing is being noticed on an international stage. His essay on sustainability was recognized from among a field of high school writers around the world by the Trust for Sustainable Living in their International Essay Competition. We spoke to Dong to learn more about him, and to hear his thoughts on the field of sustainability and the role he hopes to play.
On where the field of sustainability stands, and the role he hopes to play:
The recent Paris talks mark a milestone in awareness for sustainability. Yet sustainable living is still unfamiliar for many. In fact, it traditionally has required a sacrifice in living comfort. But what we see today is an emerging industry—sustainable high tech—that makes sustainable living possible without loss of living comfort.
What this directly gives back to the user is financial savings and better health, as well as protection of the environment. When high tech and sustainability come together, we can find a more beneficial coexistence between humans and the environment. This is the conversation I hope will continue to open up more among young people, as it is among states and governments. I wish for the thoughts in my essay to contribute to the effort towards a more sustainable future.
Hometown:
Chapel Hill
Favorite class at NCSSM: 
All of them. I gain great insight from each.
Best tip for avoiding procrastination: 
When you see the work as a means of learning, whether in subject matter, character training, or thinking, it is easier to see the value in doing it early
Favorite food: 
Homemade
Update: Dong won second place in the international essay competition, out of 834 submissions from 45 countries.  
Share this post.